Suicide Silence Release In The Studio Clip For New Album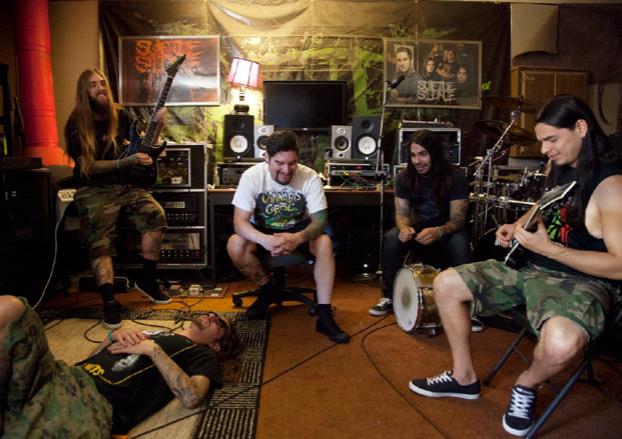 Almost coming up to two years since they returned with their defiant cry that was You Can't Stop Me, Suicide Silence have holed themselves up in Ross Robinson's studio in California and we have at last had an update from the band.
Chronicling their time in the studio writing the new album the band have released a two minute video that does feature new music though not that you can really tell. Amongst shots of the band we are also guided by the fantastic Mark Heylmun who pretty much states that this is going to be an album that is for the band.
Click here to be redirected to the exlucsive video over at Guitar World!
Personally I one hundred percent back the man, deciding to return was a bold move and now that Eddie Hermida has done more than prove his place worthy within the band, of course you need to honour Mitch's memory but now its about creating a new story within the band. Hearing You Can't Stop Me there was a definite progression within the band which I was hoping that they would futher on their new release which, from the way Heylmun was talking sounds like they very much will be doing.
Check the video out to hear it from the horse's mouth and I would imagine that we would be looking at September / October release! Thats just speculation though!