Marduk Announce Frontschwein US Tour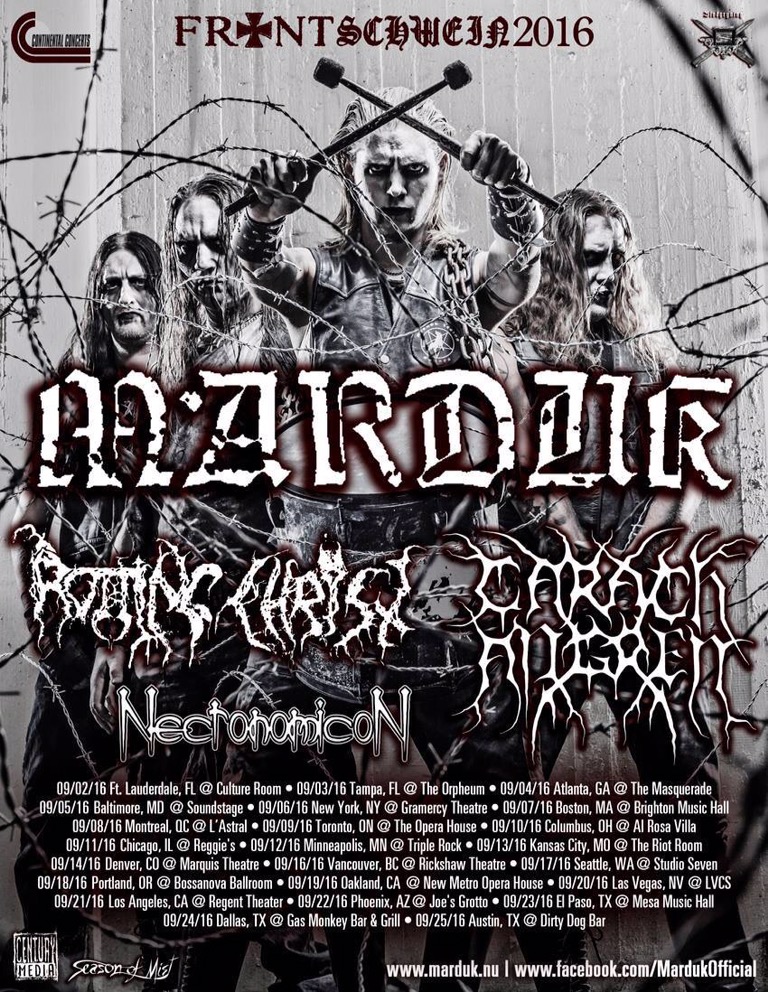 Featuring some fantastic, ghoulish support.
Currently blistering their way around the world off the back of the Frontschwein album, Marduk have set the US as the latest in their sights for world domination. Not only that however the band will be joined by the fantastic line up of Rotting Christ, Carach Angren, Necronomicon.
What a line up! Each band playing off the previous with Necronomicon opening things up with their brand of Death Metal before the more Symphonic elements of Carach Angren appear, then Rotting Christ bring the groove whilst remaining in the Symphonic category before finally ending with Black Metal from Marduk. As I have said before its fantastic that tour packages are becoming so much better now particularly with the cost to get these bands out to places like the US.
The tour will run from the 2nd of September right up until the 25th of September.