Meshuggah Announce 360 Video For "Nostrum"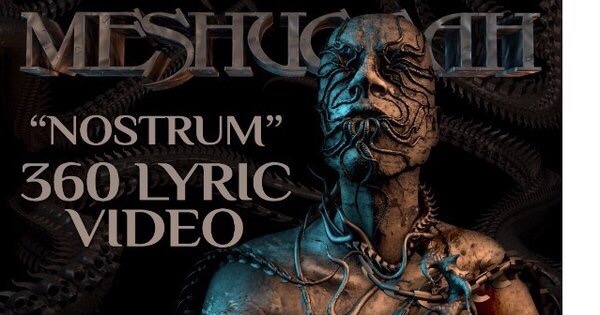 After the ear shattering first single of "Born In Dissonance" Meshuggah return for their second instalment of calculated brutality with "Nostrum".
Ever ones for not taking the conventional route the band have unveiled a 360 degree video for their brand new lyric video. The video itself is the standard lyric video affair but the song is premium Meshuggah riffing. Consisting of insane snare hits and a patented solo by Thordendal sounding like a computer breaking down. Striving against the stagnation of creativity with each release Meshuggah have reinvented their own wheel and with their first release in four years The Violent Sleep a Of Reason coming imminently the next stage is set for the band.
Meshuggah's brand new album The Violent Sleep Of Reason is set for an October 7th release via Nuclear Blast.