Long Distance Calling Live At The Boston Music Rooms : Live Review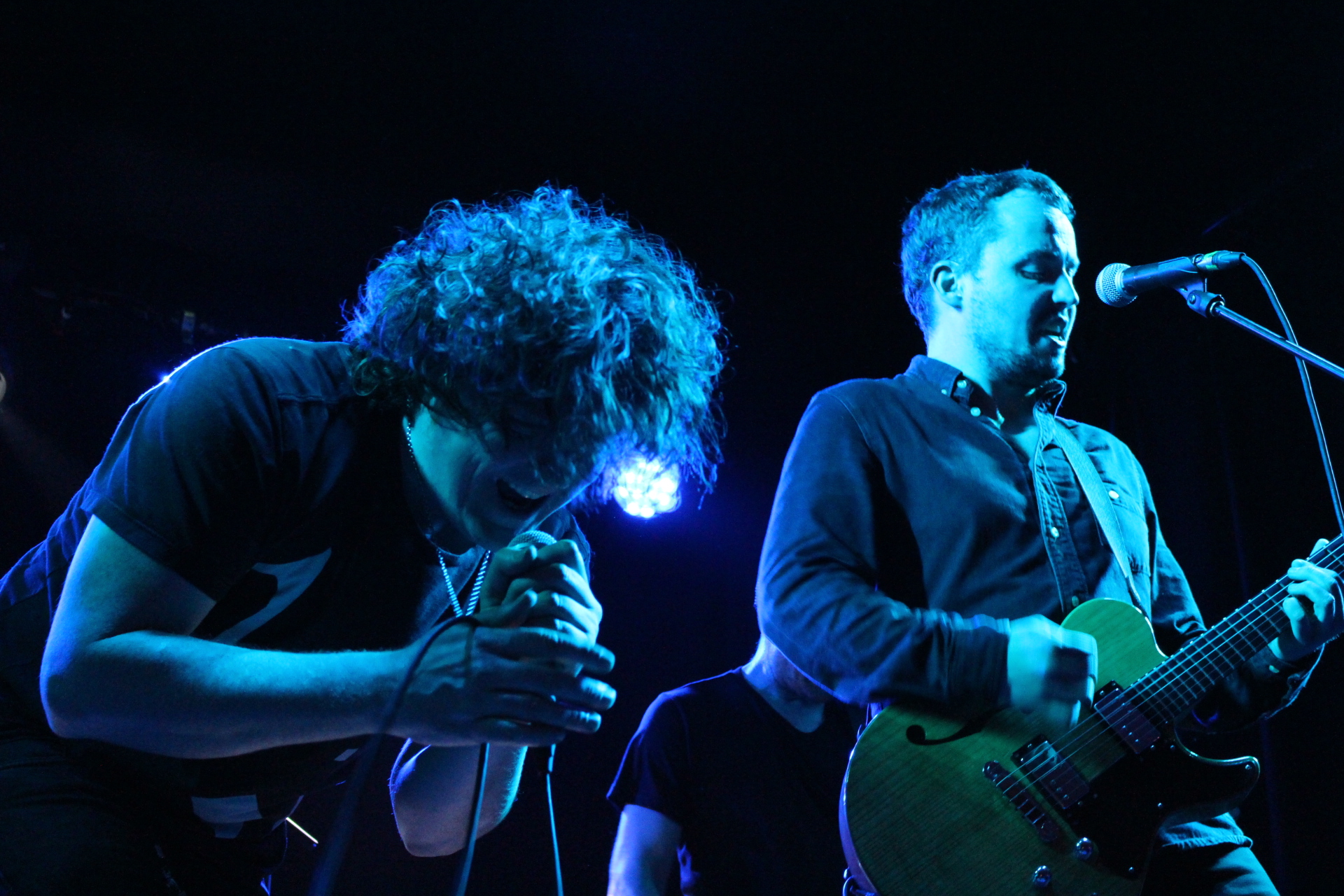 Instrumental music can often be a hard type of music to wrap your ear around. Governed by balance, those who are more inclined to move towards showy virtuosity will not make it in this world. Often carrying a sonic narrative vocals are very much an important part to the musical puzzle, when you take them away you need to compensate. Sitting somewhere between the two lie Long Distance Calling. Hailing from Germany the band are predominantly a four piece instrumental band yet flirt from time to time with vocals. Tonight the band bring their sound to the Boston Music Rooms.
10th May 2016
Boston Music Rooms
London, Tufnell Park
Support Bands: Petter Carlsen, Rendezvous Point
Having just released their brand new album Trips featuring Petter Carlsen, the band have a fairly minimal support package. Kicking off with the singer himself and just a guitar immediately highlights the sheer amount of talen the man possesses. The often cheesey setting of one man and his guitar can get slightly over emotional yet tonight Carlsen delivers a sincere and honest performance. Simplistic tracks with the aid of a capo and heartfelt lyrics reverberate around the room ruined at times by an impatient hand dryer. Featuring a flash of LDC gutiarist David Jordan on a couple of songs the restrained finish of looping guitar tracks before walking off stage leaves a poignant taste in the mouth and those who were here witnessed a real gem.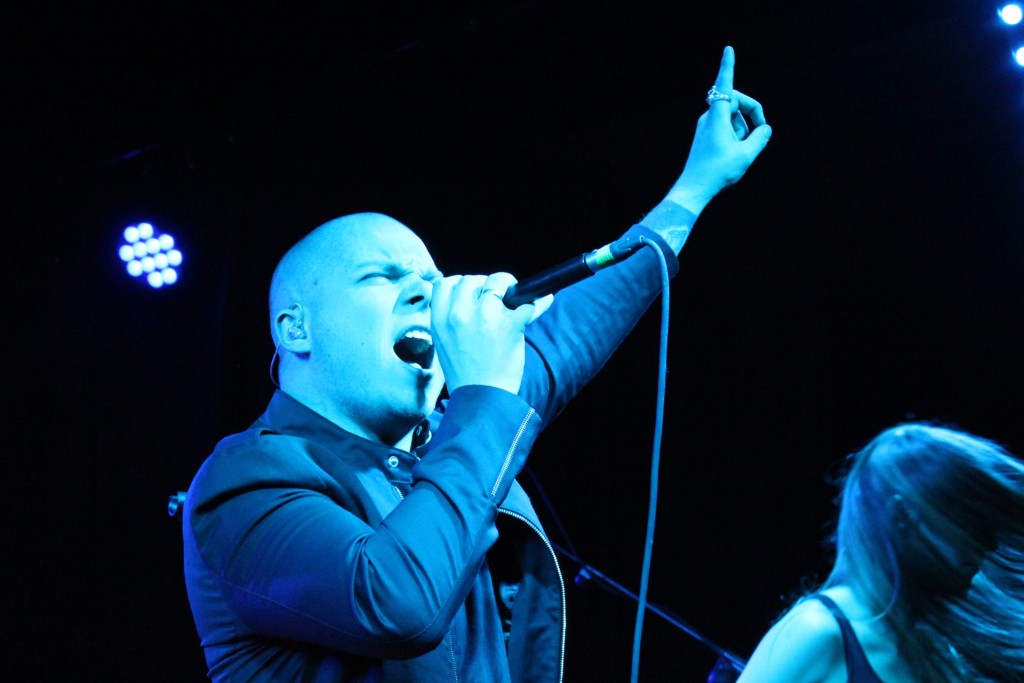 Next in line to perform tonight are Rendezvous Point. The sheer mileage the band have gotten since seeing them in The Garage, performing with bigger scale bands has in a fantastic way led to the band upping their game. The charismatic, if slightly arrogant frontman walks the stage with confidence momentarily visiting each member of the band whilst rocking out. Though each member is undeniably well acquainted with their instrument, drummer Baard Kolstad perhaps has more of an affinity than we might know. Despite his new station as Leprous sticksman his precision is flawless here tonight, delivering air tight progressive grooves to all out drum solos particularly on last track "Mirrors".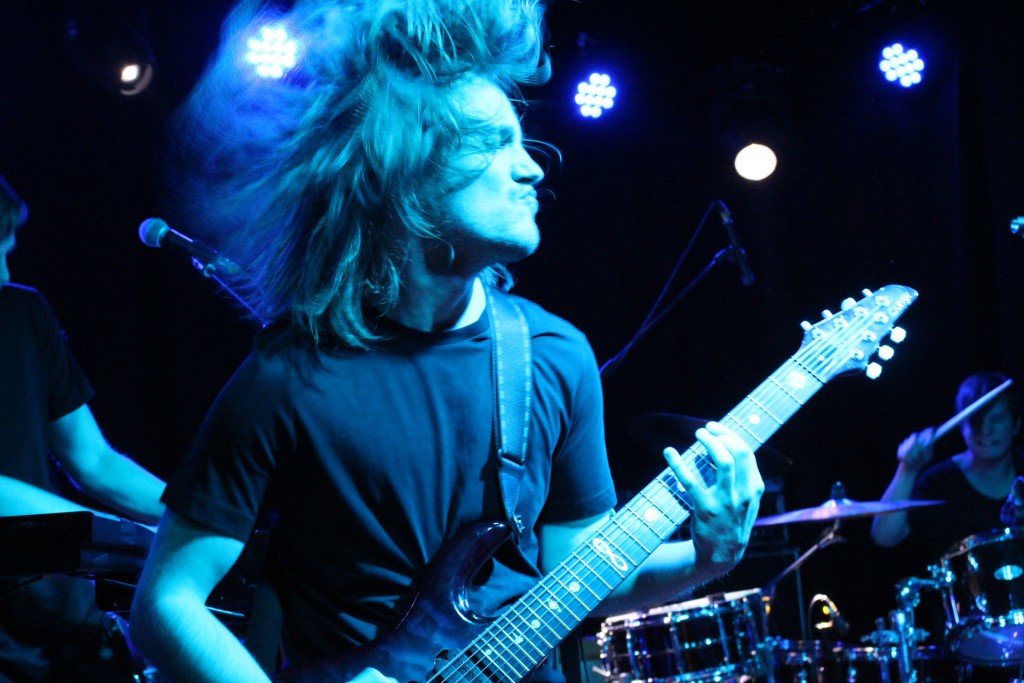 Slowly but surely the room warms to the bands sound, having not quite perfected their craft the band are on their way to delivering fantastic songs, not to mention with members as well versed as the likes of our guitarist who delivers a brilliant solo accompanied by keys master. Working together in a tight unit the quintet deliver a set that by the end of it has the crowd tonight, especially one particular fan roaring in approval.
As the opening solemn passage of "Presence" timidly wanders out hush goes over our crowd who from the amount of t-shirts have been waiting to see the band for quite some time. Launching into "Getaway" the band bring the eighties influence to the fore and makes for a fantastic instrumental preamble. Keeping the trend going the band move into slight older number "Arecibo (Long Distance Calling)" which sees the band begin to kick things into gear. Nevertheless the appearance of Petter Carlsen signals the transition into the bands alter ego. Coupled with vocals Long Distance Calling are unstoppable, delivering air tight renditions of "Reconnect" prove just how power Carlsen's pipes are.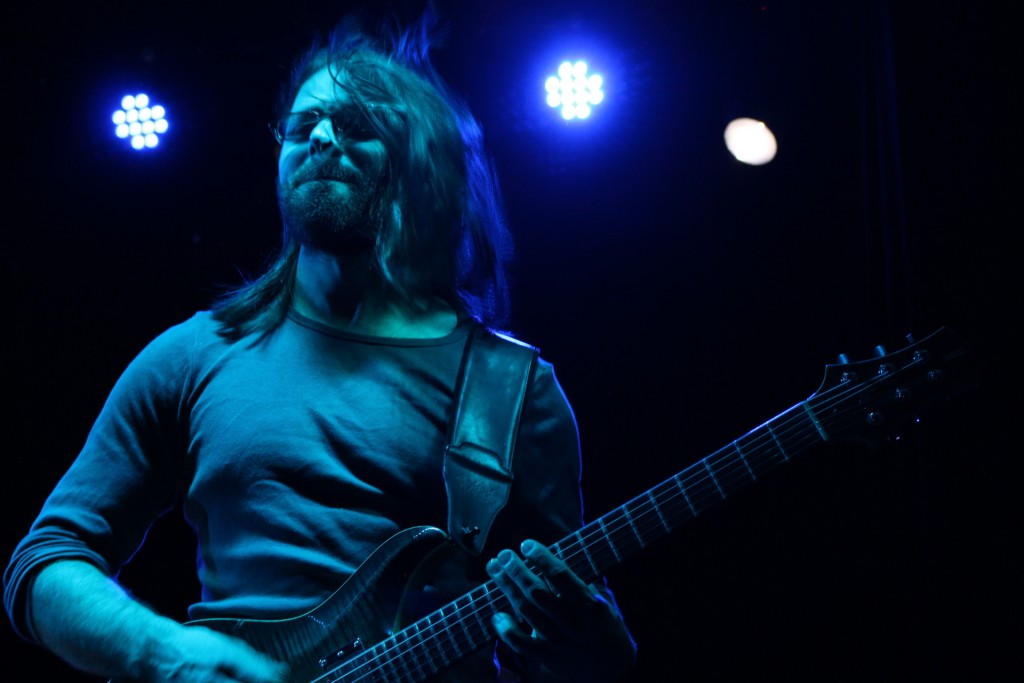 Bringing the stomping riffs of "Trauma" the band shake the floor of the Boston Music Room tonight as the slow and steady beat of the tracks fades before Carlsen reappears for a rendition of "Rewind". Interspersed instrumental pieces leave for a sense of excitement, often blurring into another at times sounds can get convoluted instead with addition of some singing brings a tether back to the band. Particularly for the rendition of "Welcome Change" calls for a little back up from none other than Vincent Cavanagh of Anathema. Juxtaposed with Carlsen's vocals makes for quite the performance indeed. The pitch perfect sound here tonight delivers the appropriate tone from Florian Futmann's riffs to David Jordan's ethereal leads making for a brilliant well rounded sound.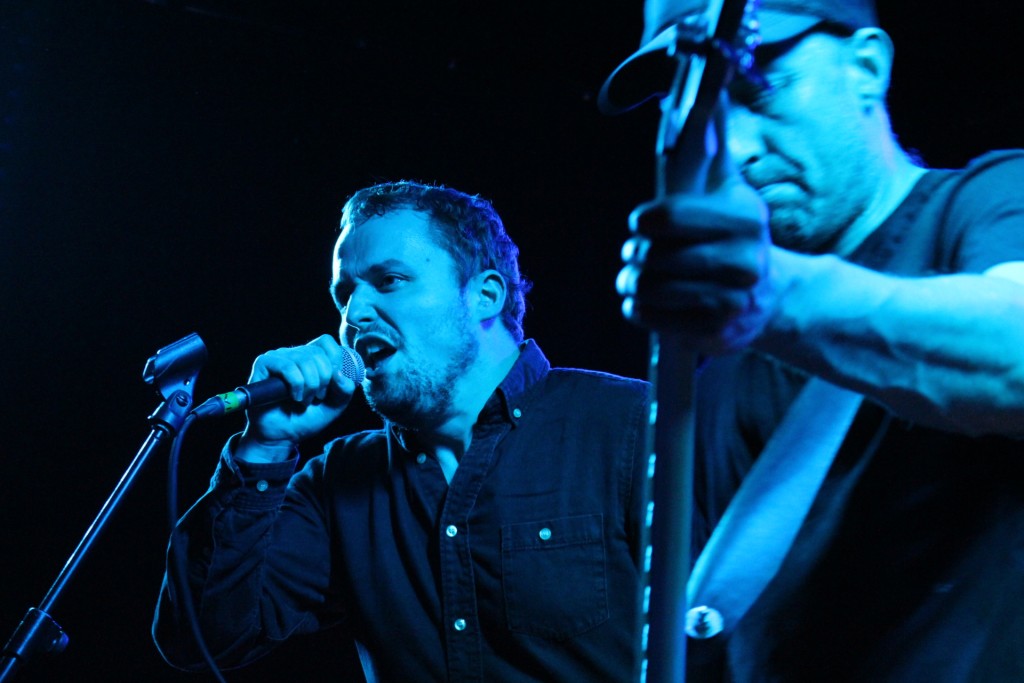 After this finale its back to an all instrumental finish. Seeing the band are bare bones as an instrumental merely highlights just how tight as a unit they are. Bassist Jan Hoffmann acts as somewhat of a compare introducing songs but its when the band truly get going in particular the build up of double bass from drummer Janosch Rathmer is a sight to behold. Relinquishing boredom tonight the cinematic feel from Long Distance Calling's albums translates perfectly to our audience. Emotion can be a fickle mistress but tonight, whether accompanied by their touring singer or a one off Long Distance Calling prove that they can hold their own crafting a deft meld of cinematic bliss. A true crime to miss out on.