Kreator Announce Facebook Q And A Today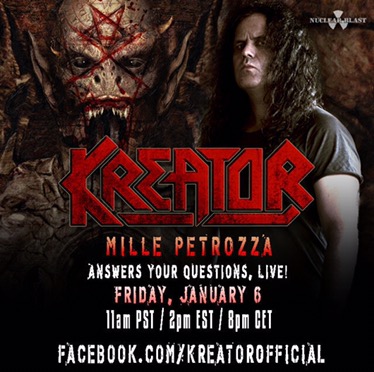 Calling all of the Hordes!
Have you ever wondered how Mille gets those high pitched, cappuccino brewing style screams? Ever wanted to ask how the bands mascot head got created? What was the Phantom Antichrist? What was it like recording Pleasure To Kill?
Well today is your lucky day as Mille Petrozza the bands vocalist and guitarist will be going on Facebook Live to answer all these and more! With their new album Gods of Violence set for a January 27th release now is your chance to get your questions in!
To celebrate the band have also made their third Gods of Violence trailer available for viewing to give you even more rounded view of the release. It might even influence some questions!
Gods of Violence is set for a January 27th release via Nuclear Blast.