Jeff Loomis Joins Arch Enemy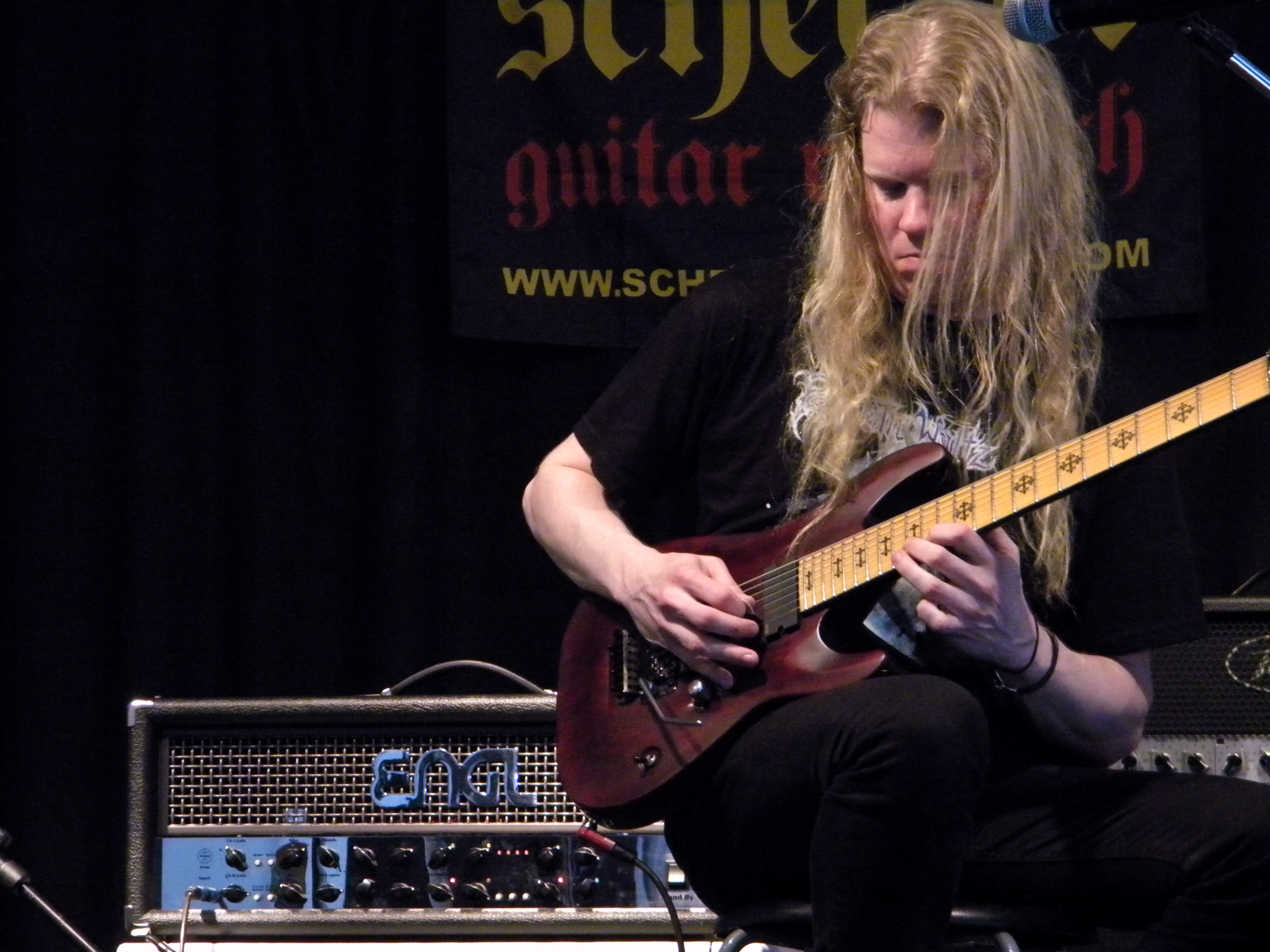 After a completely unexpected announcement by the band, guitar virtuoso Jeff Loomis has joined the Arch Enemy ranks replacing guitarist Nick Cordle.
No information was made available on why Nick Cordle has parted ways with the band, but is evident that it is not in bad blood as he made this brief and parting announcement:
"With 'War Eternal' I believe we wrote an album together which will stand the test of time, and I wish them well for the future."
Cordle only played 2 years with Arch Enemy, originally replacing Christopher Amott, brother of mainman Michael Amott. The massive annoucement of Cordle's replacement has left fans in utter excitement however, none more excited than Michael Amott himself:
"We all wish Nick the very best in his new endeavors and we are sure that you will hear much more from him. We're also super grateful to my brother Christopher for stepping in to finish the current American tour!
"The prospect of working with Jeff Loomis moving forward is truly awesome!
"Jeff Loomis is one of the best guitar players in the metal world, in my opinion, as well as being a longtime friend. I look forward to tearing it up on stages around the world together as we continue on the 'War Eternal' touring cycle throughout all next year and beyond!"
Loomis will make his debut with the band when their European tour kicks off on November 26th. If you are about to witness Arch Enemy on tour in North America, you can see the reunion of the brothers Amott which is always special in itself as it is almost the original line-up.
Loomis commented on joining the band:
"I'm very excited to be playing with Arch Enemy.
"Michael Amott and I have stayed in contact over the years since we toured together when I was playing in Nevermore. Not only do I admire his guitar playing and songwriting, but I also consider him a close friend. To be able to share the stage with Michael, Sharlee, Daniel and Alissa is something I'm really looking forward to.
"2015 is going to be a great year… See you all on tour!"
It's been a huge year of change for Arch Enemy, adding some massive personalities to the ranks including vocalist Alissa Gluz-White replacing longtime frontwoman Angela Gossow. Now we truly have a death metal supergroup on our hands, and we can't wait to see Jeff Loomis shred right beside Michael Amott.