Heavy Metal Speed Dating Is At Download This Year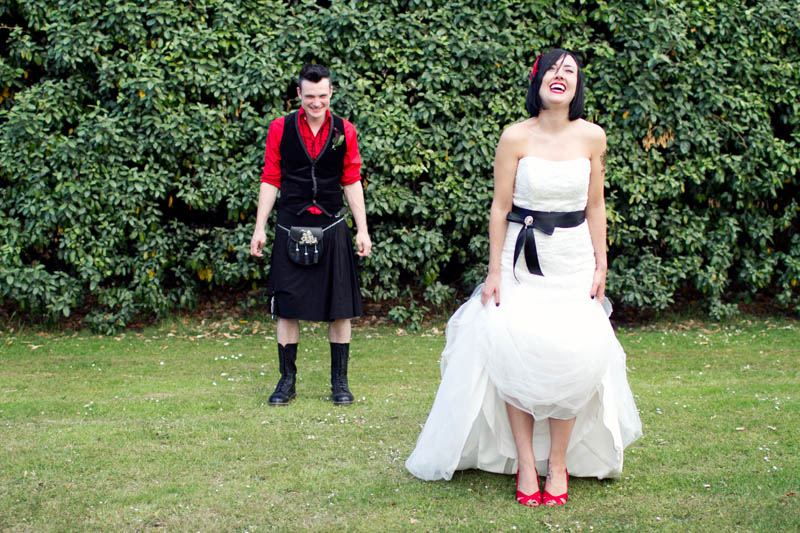 The UK's Download Festival have announced that a Heavy Metal speed dating service is going to be available at this years edition, so you can finally delete Tinder from your phone.
No longer will you need to swipe left as that person is not metal enough. You can meet that special someone at Download 2015! This is how it works, according to the hosting company Heavy Metal Dating:
What will happen at the Download HMD Speed Dating Experience?
The HMD Speed Dating sessions are an awesome way to hook up with new people, meet a new friend, a date, or your future heavy metal spouse, in a chilled and fun environment.
You will have 15 dates each; each date will be 3 minutes long. In those 3 minutes, you will find out as much as you can about your date as possible, we will provide you with some hints and tips to help you. There will be some questions and some 'would you rather' scenarios to get you chatting.
What will happen after the HMD Speed Dating sessions?
After the HMD Speed Dates you will be in invited into our exclusive 'HMD Pulling Pit' to join your fellow HMD Speed Daters. Here you can chill out have a beer, swap contacts, have a laugh, and relaxxx!
When will the HMD Speed Dating sessions be on?
HMD speed dating sessions will be held on Wednesday (3pm – 8pm), Thursday and Friday afternoons (between 12 – 5pm) on the run up to Download's main events, with the aim of enhancing your Download 2015 experience.
How do I register to be an HMD Speed Dater at Download 2015?
Places are limited, so register your interest and avoid the disappointment of missing out. Just pre-register using the form. The cut-off date for online registrations is Monday 1st June. After this date we contact you and allocate you with a HMD Speed Dating time slot. Alternatively, you can just rock up on the day as a 'Just Rocked Up' HMD Speed Dater and see if we have availability; priority will be given to 'Pre-registered' HMD Speed Daters"!
What do I do on the day of my HMD Speed Dating Session?
On the day, Pre-registered HMD Speed Daters will need to turn up at
The Doghouse a minimum of 15 minutes before your time slot to guarantee your place, "no shows" will be given to one of our 'Just Rocked Up' Speed Daters.
So there you have it. Your love of metal and general love can be shared in 15 minutes or less! All you need to do is register here. Godspeed friends!