Grave Release Album Artwork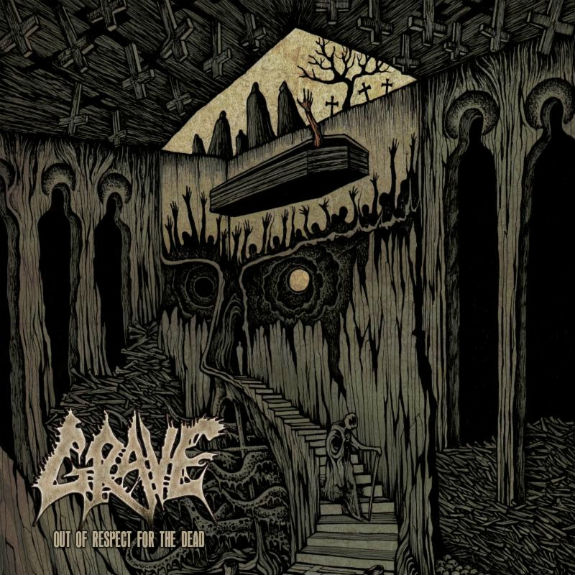 Recently announcing that the band will be releasing a brand new album The band have now unveiled the new artwork for the record.
Previously releasing their first example of new music the band debuted their first track from the new album "Redeemed Through Hate" and now more has been revealed surrounding the album's release. Collaborating with artist Costin Choirenau who is reknown for his work with last year's excellently packaged At War With Reality from At The Gates along with the excellent lyric video to Carach Angren's brand new album.
A master of perception his signature style is imprinted on Grave's own artwork no less, using abstract imagery and playing with the idea of space the artist has created the perfect backdrop for the new album. Playing on the traditional idea that after you die there is another stage in life,the ghoulish artwork is one of their best!
Grave's brand new album Out Of Respect For The Dead is released October 16th via Century Media.