Gojira And Opeth Team Up In Red Rocks Show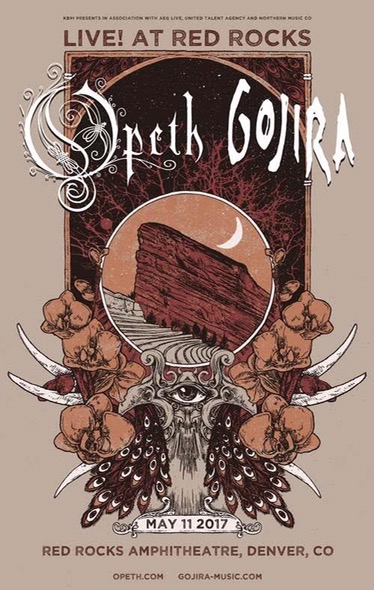 In a one off appearance both Gojira and Opeth will be performing what, to us, looks like a once in a lifetime performance at Red Rocks in the US.
For those who might not be familiar with the venue, it's situated in what looks like the desert and could potentially be one of the best settings for both bands. Opeth and Gojira will be performing a set of equal length to ensure punters get just as much of a punch as they would want. Opeth will be closing the evenings proceedings.
Taking place next May 11th at Red Rocks Amphiteatre, Morrison Colorado the event is sure to be one in a million and you bet if we were in the US we would be there! Trump or no Trump.