Five Of Obituary's Best Tracks And A New One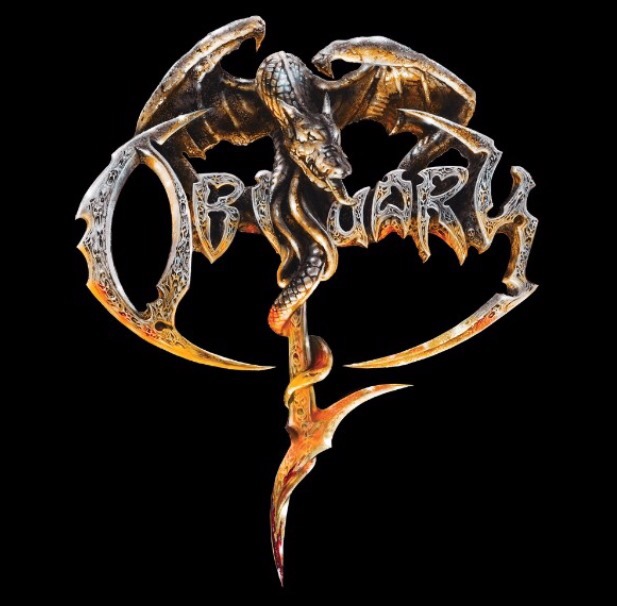 Announcing their brand new self titled album for a March 17th release via Relapse, we had one listen to the brand new track and it got us feeling nostalgic. Obituary, no doubt have countless classics but here are five rippers (along with a new one) that we love.
"Turned To Stone" – Self Titled :
The second single to come off the band's forthcoming self titled album. Marking their tenth release the band want to make a big statement with regards to celebrating this milestone. So far we've heard the rip roaring "Sentence Day", totally blowing me away with the songs second section where the band kick it into high gear with some of the best guitar work to date. Following in that same vein "Turned To Stone" is yet another riff fest and is also the first EVER lyric video that the band have released detailing exactly what Tardy's ghoulish phrases just are exactly!
"Find The Arise" – Cause of Death :
The classic opener from the band's predominant classic Cause of Death, who saw Tardy's now patented pained baying immediately erupt. Doused in the nineties Death Metal essential that was Scott Burns' production, any Death Metal fan knows that after that thunderclap the wolf is well and truly let loose on one of the archetypal Death Metal albums ever.
"Slowly We Rot" – Slowly We Rot :
The first instance where John Tardy would decide to keep his lyrical cards close; rumour has it that this record contains no lyrics whatsoever. The demonic, soul devouring screams that come from Tardy are just that. Taken from their first record the track is an absolute classic in the Death Metal realm.
"Don't Care" – World Demise :
Complete with a fantastically terrible video for their pollution inspired "Don't Care", Obituary bring the redneck stomp with their signature grooving chorus and of course the dive bomb style solo that comes out of nowhere following a lethargic Tardy scream of "Don't caaaaaare". Brutal.
"Redneck Stomp" – Frozen In Time :
Though it might be an instrumental missing the key ingredient to the classic songwriting that is Obituary's legacy, John Tardy, "Redneck Stomp" is one of the heaviest tracks the band have released. Particularly if seen in a live setting, it will, pardon the phrase, make you lose your shit. Absolutely Anvil heavy riffing coupled together with drummer Donald Tardy smackdown snare sound. It's an absolutely classic.
"Visions In My Head" – Inked In Blood :
Making a mark with their fantastic announcement of their return, "Visions In My Head" was the band's first single to come off their welcome return Inked In Blood. Chock full of classic Obituary, blood soaked riffs the song also began show a newer side of the band not seen before that we and everyone else on the Metal planet loved. Again those who might have had the opportunity to see this one live and didn't, well you well and truly missed out.
Obituary's brand new self titled album is set for a March 17th release via Relapse Records and you can preorder it here!