Download Adds More Bands To It's Boasting Roster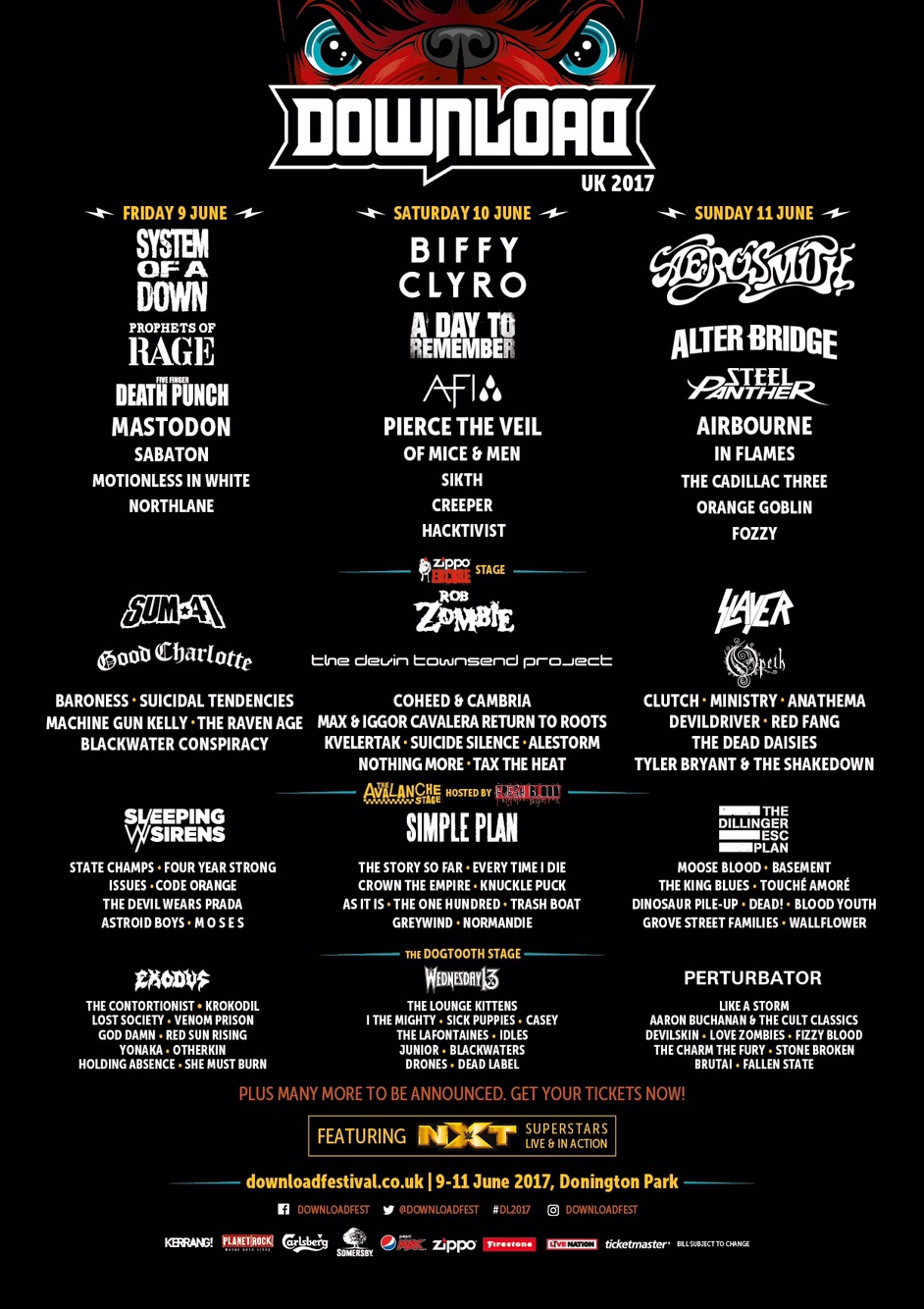 The same day as the brilliant announcement that Sikth would be releasing their brand new album, so did the folks over at Download Festival announce a shed load more bands!
Joining the ever growing ranks of the Metal world, Download announced that they would be welcoming twenty more bands into their ranks. Following their successful conquering of UK Stages with Gojira, Code Orange are happy to announce that they will be joining in he Festival fun, that is if they know how to smile…
One man who certainly does know how to be cheery is the ever light hearted Devin Townsend, who has also been announced as a new act performing at the festival. Following his grandiose headline performance at London's prestigious Hammersmith Apollo, where the multiinstrumentalist treated fans to renditions of Ocean Machine in its entirety.
Known to be in the more backstage areas of the festival Dan P Carter will also be performing at this instalment with his band Krokodil. Proving naysayers painfully wrong Suicide Silence have also just been announced, which, after their absolutely blinding performance at London's Koko a couple of weeks ago, I urge you all to make sure you check out!
Boasting the accolade of supporting Anthrax on their Among The Living celebration tour, young guns The Raven Age will be performing at Donington this year following their release of new album Darkness Will Rise. However these are just some of the band's that have been announced, already confirmed are the likes of the earthquake inducing Mastodon, tank commanding Sabaton, anthemic Five Finger Death Punch, a first festival performance for Prophets of Rage and System of a Down. That's just Friday!
See the full line up with headliners, Biffy Clyro and Aerosmith along with The Dillinger Escape Plan, Slayer, Opeth and so many more on the admat above.