Decibel 2016 Tour Announced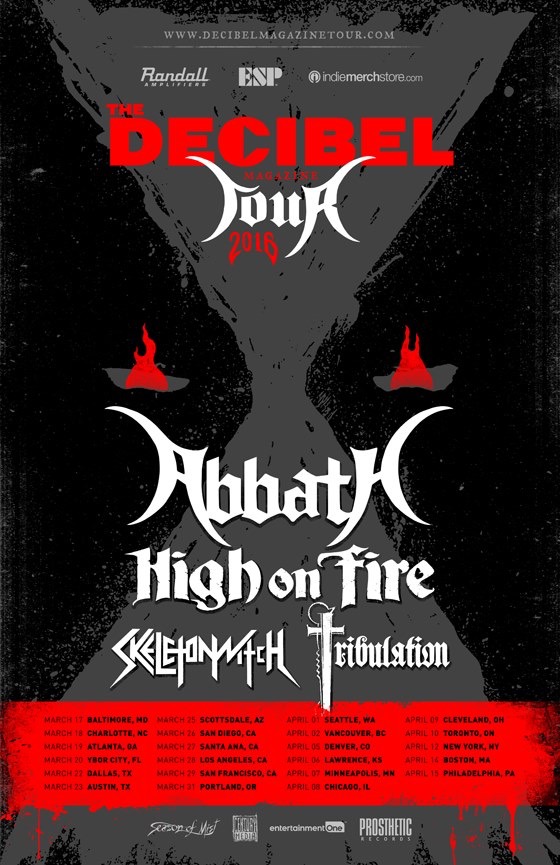 As ever the Decibel 2016 tour seems to wipe floor with other tour announcements and has done once again this year.
Headlining the tour will be Abbath performing his brand new solo material, joining the corpse paint leader will be stoner metallers High On Fire as well as Skeletonwitch and finally Tribulation. A fantastic and eclectic line up once again. More of a Black Metal vibe this year, nevertheless the bands have been cherry picked to cater to all sorts of tastes. Expected for a new album next year Skeletonwitch will no doubt lift the lid under what has been happening in their camp, with Abbath releasing his debut solo work and High On Fire and Tribulation continuing their world domination this will not be one to miss.
Check out the awesome artwork for the tour poster as well and get yourself to one of these dates!