Dark Funeral And Krisiun Live At The Underworld : Live Review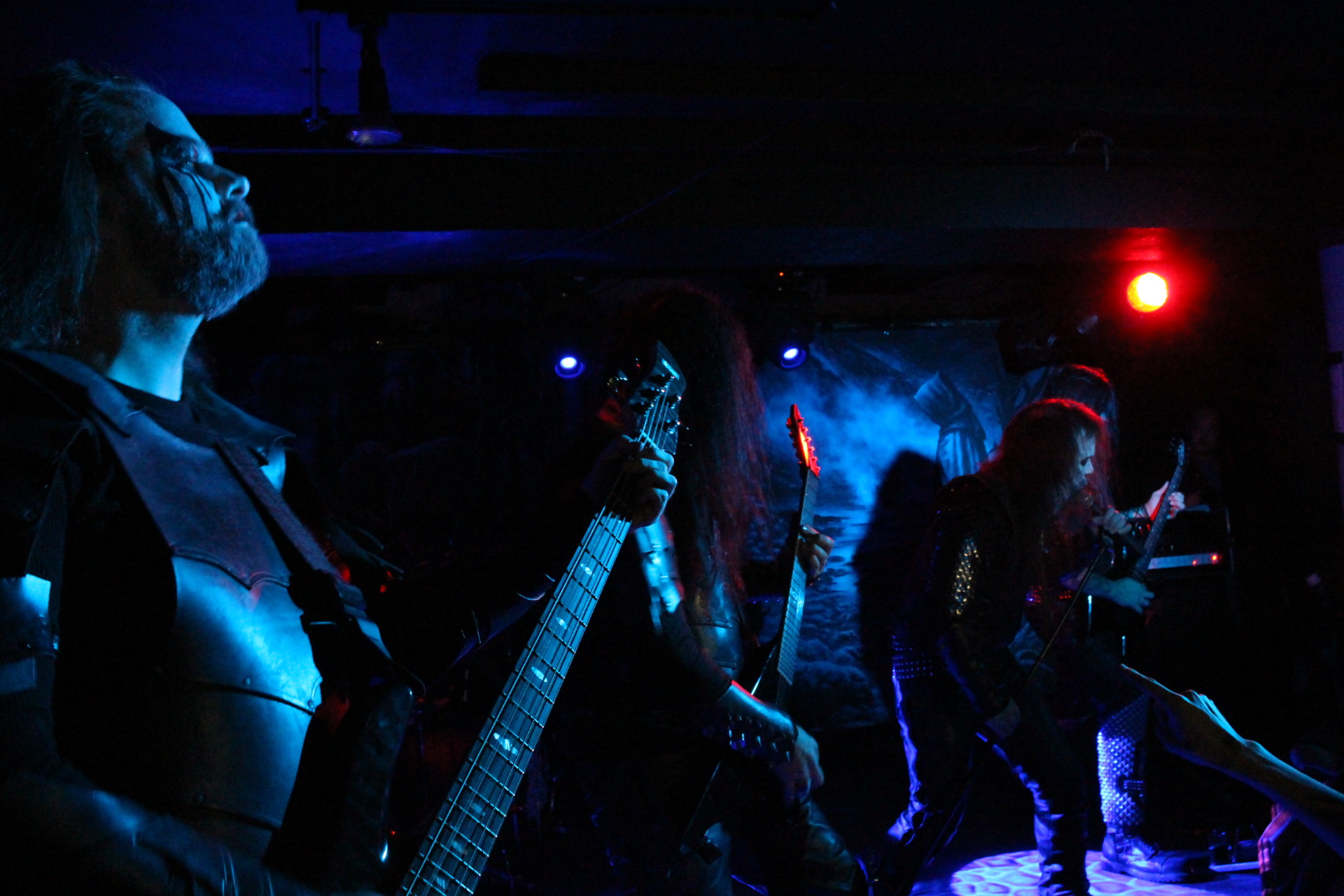 The Black Metal fan, characterised by having overly long black hair, spiked arm bands, a fierce opinion or two and of course corpse paint. The Death Metal fan, no doubt some form of camo in there, the only fan to use the words "brutal" more than most and of course a horrific t shirt. Coming together these most unlikely of genres are in fact the perfect pairing. Releasing their brand new album Where Shadows Forever Reign, after five years Dark Funeral have returned. Gearing up for their extensive touring schedule of another album cycle, the Swedish warriors take to London tonight. With the help of our Brazilian amigos Krisiun at the helm we see just what happens when both Black Metal and Death Metal meet.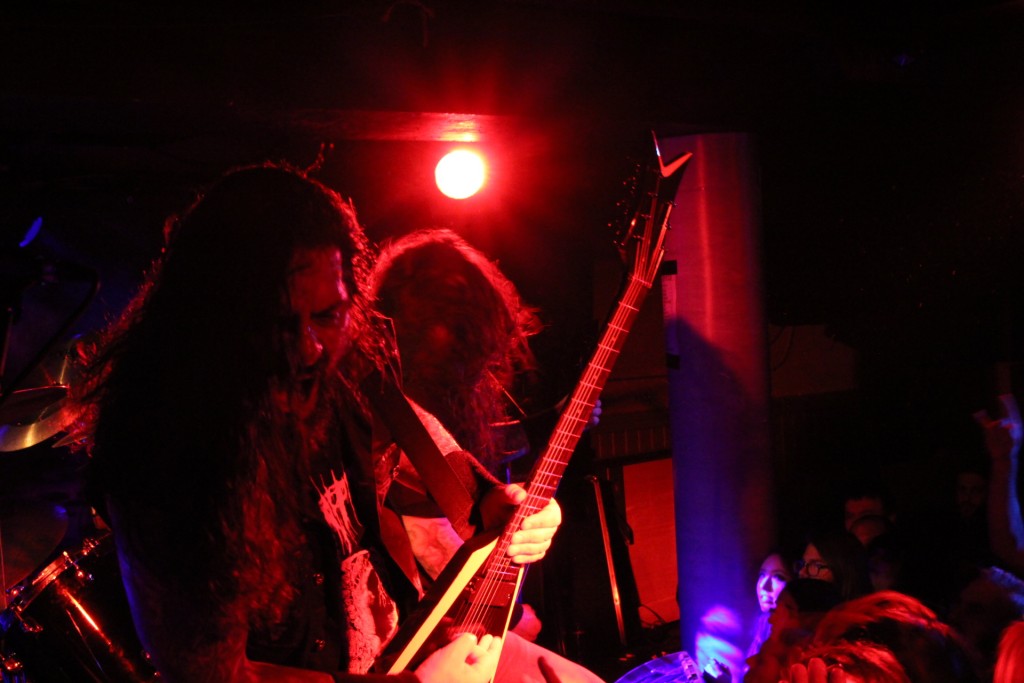 The suitably crammed in Underworld is the atypical venue for tonight's line up. Fighting a war on two fronts each band has something to offer to the fans that might not previously have had the delight of experiencing before. As the imperious presence of Krisiun is made itself known Max Kolsene and crew enter the stage. With their previous UK appearance being more than a couple of years ago their return is overdue. Suitably excited tonight the crowd are waiting with baited breath seeing a maelstrom ignited from the word go on opener "Kings of Killing" the crowd tonight are rowdier than you would thi. Greeted with roars of approval rather than the normal capital welcome of crossed arms and furrowed brows. Despite their simplicity riffs coming from Moyses Kolesne, the brothers Kolesne are the perfect driving force behind the band with vocalist Alex Camargo's brutal belts making the likes of "Scars Of Hatred" force felt from new ripper Forged In Fury.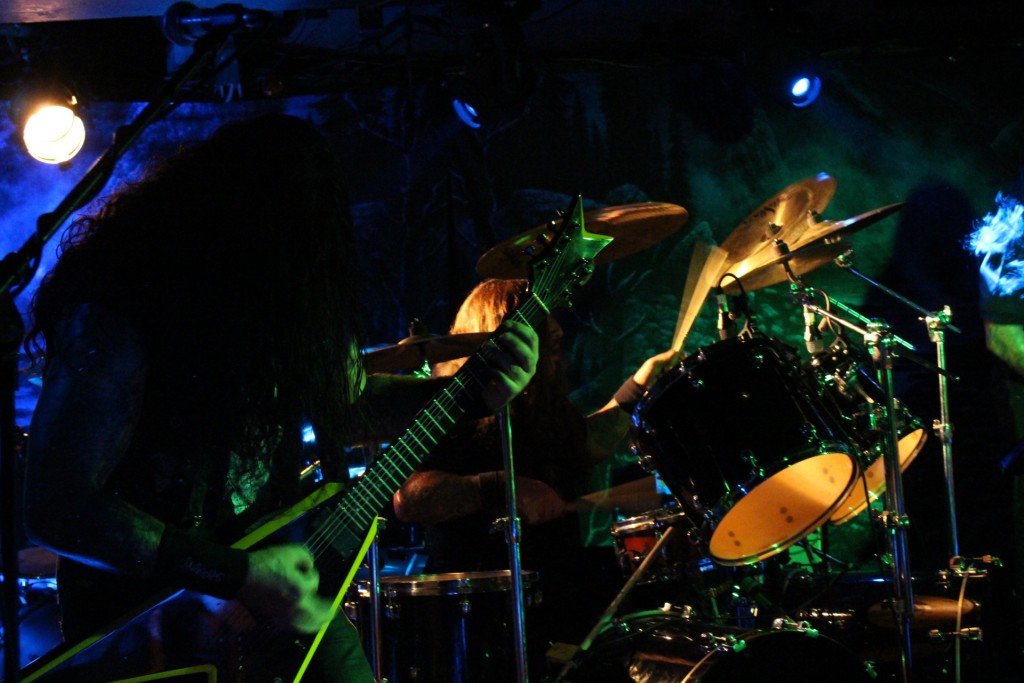 Delivering anvil hammering riff, the stop on a dime style accuracy the band known for translates perfectly into the live setting. Coming together to form a truly intimidating and absolutely humungous sound, given there are merely three of them, Krisiun are not be messed with. Celebrating their twenty fifth anniversary as a band 2015 Forged In Fury sees some exhibition. Interjecting briefly as what was a scuffle could very well have escalated. Fortunately after Camargo's reassuring words of "Take it easy bro!" the altercation settles. Quick to intervene The Underworld's staff are quickly batted away by the band ensuring their man isn't thrown out. Appropriately titled "Ways of Barbarism" is put forward following the event. Imposing though their presence may be the band know their audience as we're treated to a surprise rendition of "Ace Of Spades". Lemmy never had so much pasíon. Finally moving into "Black Force Domain" Krisiun deliver yet another surgical strike of Death Metal precision. Proving to their peers that despite their sporadic appearance the Krisiun name is not to be sniffed at.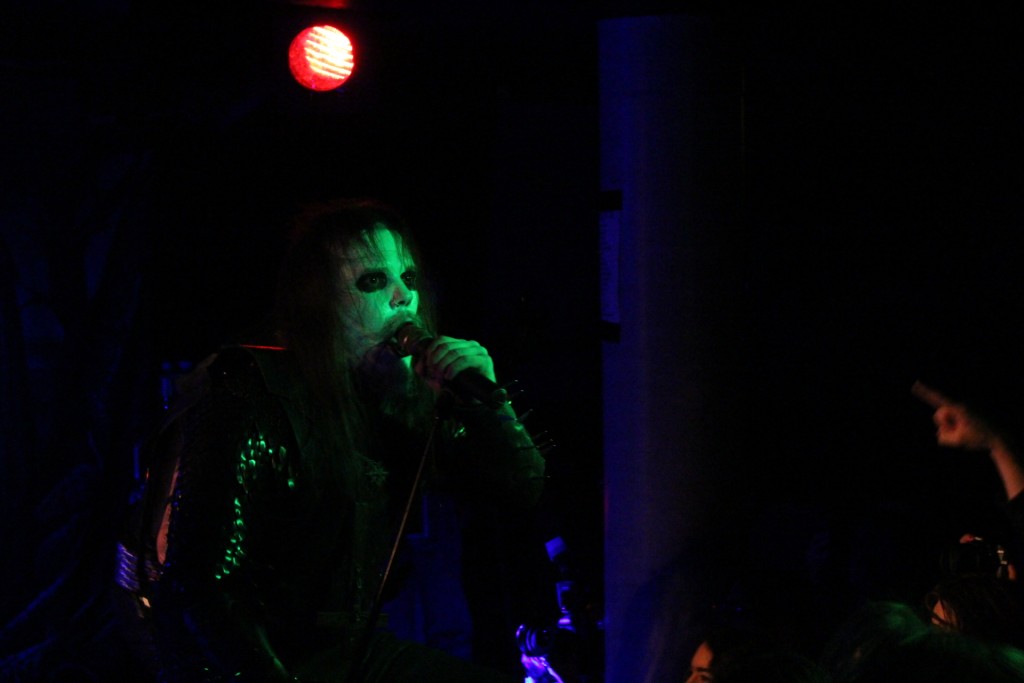 Changing pace now the stage becomes much wider set. Beckoning the arrival of Lord Ahriman and his cronies, tonight marks the first of the shadows that reign over London. Glancing into the crowd of corpse painted fans, some better than others. A couple of spiked Kung Fu Panda's were spotted lurking in the permafrost… As the lights go dark and the imperial command of Dark Funeral descends upon the fans from the moment "Unchain My Soul" is vomitted out the band don't miss a step. Wasting no time the band move straight into "666 Voices" a number appropriate for their crowd here tonight as they roar back to the band. Despite their appearance back in May, now having released their latest instalment Dark Funeral return with more vigour than previous.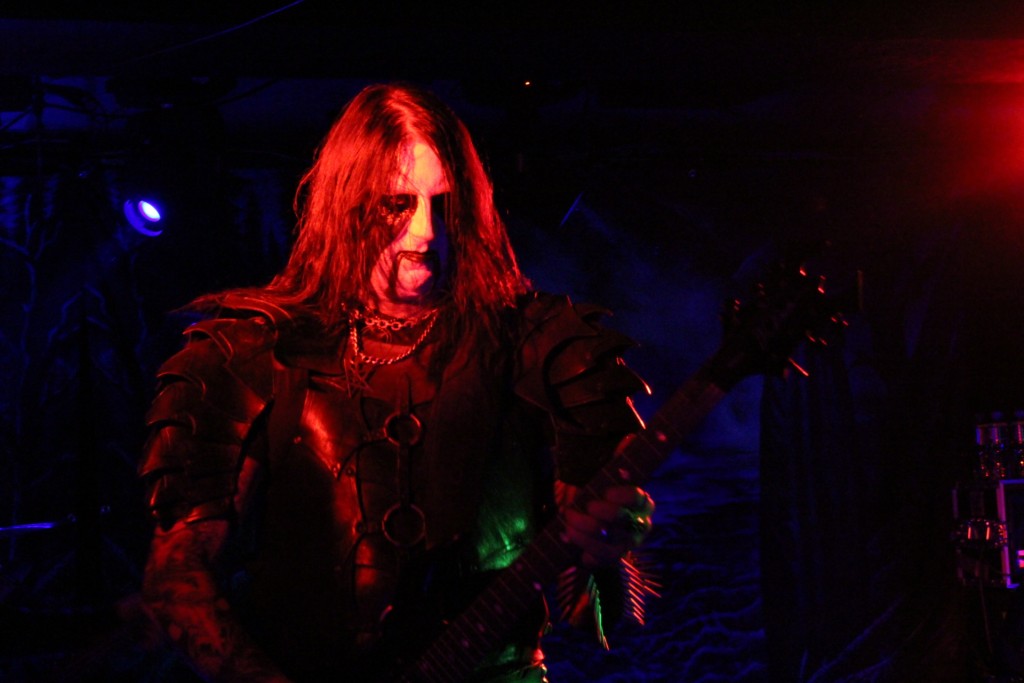 Built on cold, unfeeling chords Black Metal can by and large be a callous entity. Frostbite inducing drums from our resident sticks master however blast through this preconception. With frontman Heljarmadr stalking the stage looking like a pint sized banshee. Delivered with vitriolic accuracy the man's words would seldom fall on deaf ears. Constrasted against the impenetrable stance of Lord Ahriman who confidently flanks the right section. Taming tracks the likes of solemn "As I Ascend" who's bell tolling creates a perfectly arid atmosphere necessary for the cold overtones of Black Metal to be felt throughout. Sonically Dark Funeral are a tight entity, understanding the kind of mix required to do music justice. Contrary to most who find far too much of a treble heavy mix more hard hitting.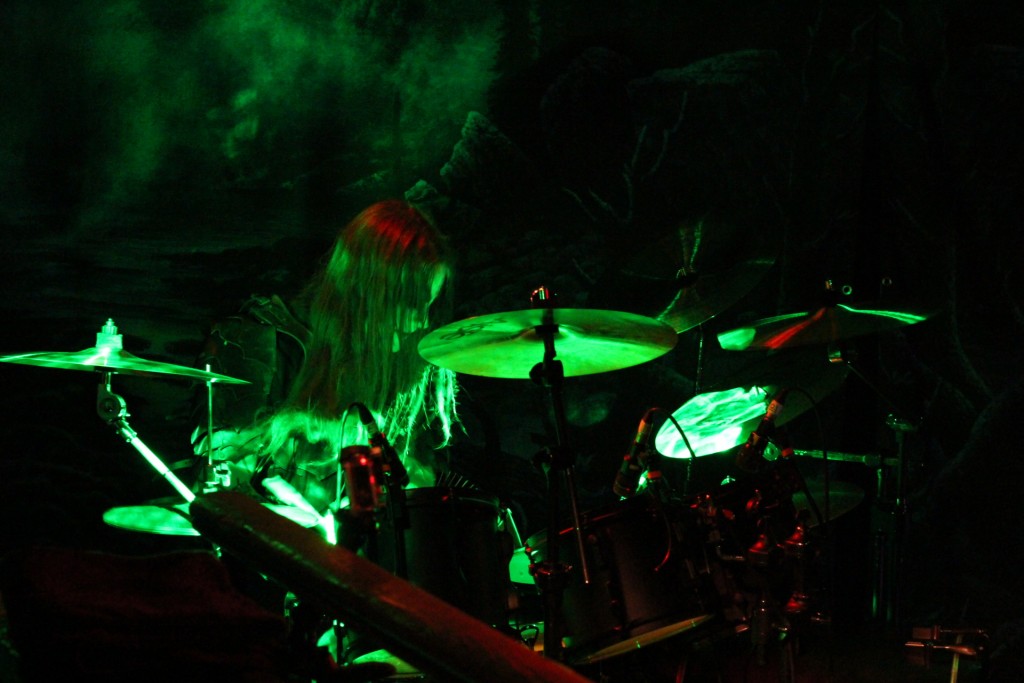 Understanding exactly what punch to pull and when Dark Funeral are veterans in the live arena. Performing a stunning "My Funeral" from the unpronounceable Angelus Exuro Pro Eternus ensures that the band fans will remember their presence long after before reach back into the torrid depths of Where Shadows Forever Reign with a venomous "Nail Them To The Cross". Culminating in a blaze of glory as the band enter their Deus ex machina of "Where Shadows Forever Reign" a melancholic final statement. Highlighting the band's aptitude to not only work together but act as separate entities with the humble howls of Heljarmadr or the blistering behind the kit of Dominator singing their own sermons of darkness. It might have been five years since their last studio release but the band have come home from their voyage into darkness smarter, faster and all the more deadly.