Cut Up To Release New Album Forensic Nightmares
Those in the death metal know will have heard of Vomitory, having been going for twenty four years the band decided to call it quits in early 2013. Now, formed by Tobias Gustafsson and Erik Rundqvist it seems that they had decided to call it a day. This was not to be the case when the two reunited to form new band Cut Up. Deciding that they were far from throwing in the towel both Gustafsson and Rundqvist decided to get the proverbial death metal fire going once again Assembling Anders Bertilsson (Coldworker) and Andreas Bjornson (Fetus Stench) the line up for Cut Up was finalised. Entering the studio in November 2014 the band recorded their debut album Forensic Nightmares.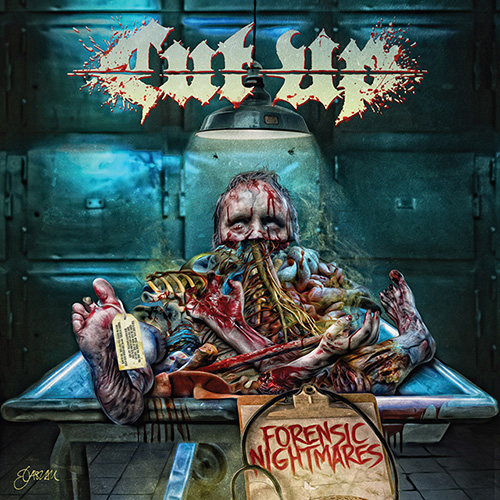 Launching brand new single "Burial Time" the band give us a taster of what we might be expecting from Cut Up and it's devastating death metal. Not to mention the pretty gruesome and oddly colourful album artwork that immediately drew me to the album! It seems that the more brutal the death metal, the more colourful the artwork!
Cut Up's debut album Forensic Nightmares is set for a June 26th release via Metal Blade and you can preorder the album here!