Bullet For My Valentine Live At Brixton Academy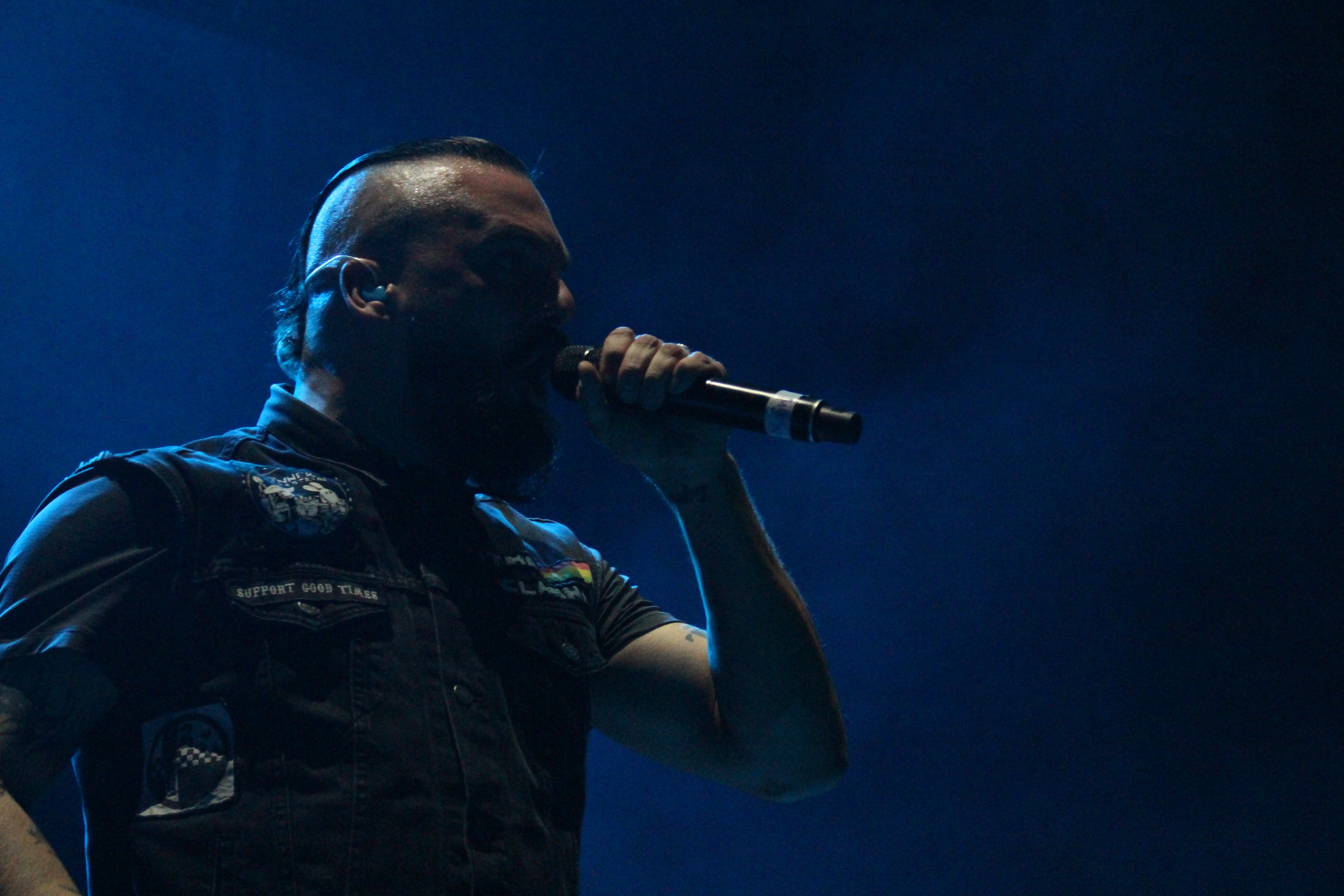 Featuring Cane Hill and Killswitch Engage.
The lofty status of Brixton Academy is not one to snivelled at. Often seen as a benchmark particularly in a young band's career. Hard to believe then that it has been ten years since Bullet For My Valentine released their now classic The Poison, after working tirelessly and having headlined the Academy before the band return once again for the first of a two night double header. Flying the Metalcore flag all the same are the Massachussets wonders Killswitch Engage, fathers of the Metalcore troupe. However before we can throwback to '06 we're introduced to a lesser known band of Cane Hill.
Known to be frought with problems the sound at Brixton can be relatively hit and miss when it comes to performances man. Bounding onto the main stage to begin tonight's proceedings are Cane Hill. Despite their well chosen name the band aren't more than your average middle of the road Metal. Fed a diet of breakdowns and non descript verses, the band are easily forgotten and perhaps the only time really that people should be heading to the bar tonight. Despite their valiant effort the band are, plain simply put, boring.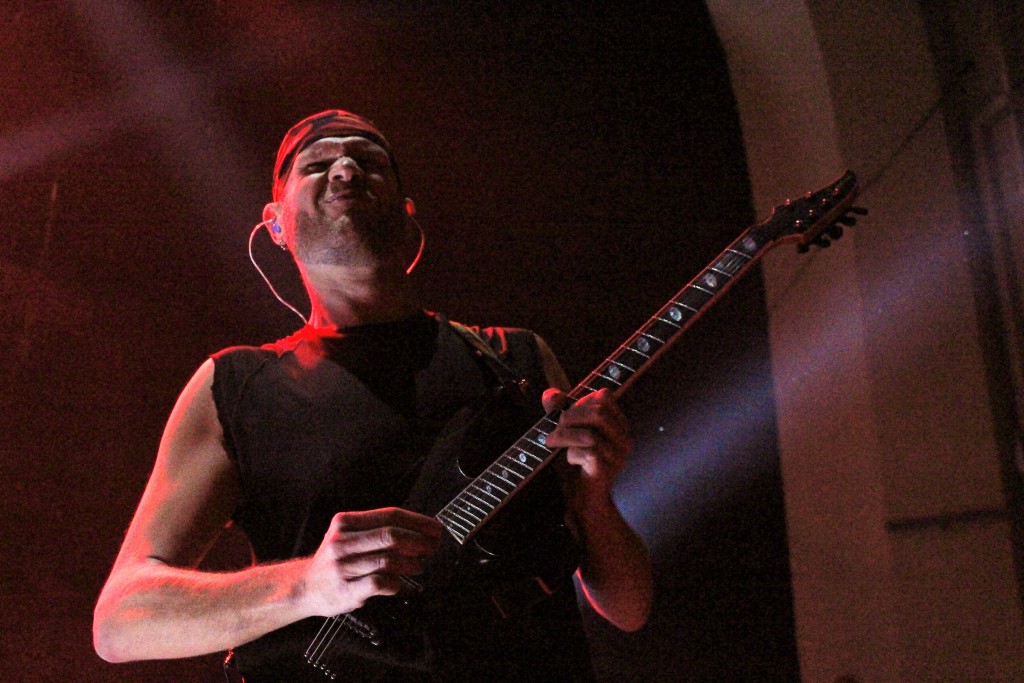 Veterans in the Brixton milieu, Killswitch Engage however are absolutely on fire here tonight. Having been on tour for the best part of six months with gaps in between the band have hit the world hard on their Incarnate world tour. With a varied performance changing each night, tonight they prove once again just why they are at the Metalcore vanguard with "Alone I Stand". After a triumphant rendition of the new track launch straight into "In Due Time" seeing the quickly filling sold out Brixton burst into life as Leach's infectious choruses thrive in this environment. Built for this kind of stage, Killswitch Engage are primed from the world go here tonight. Presenting a melting pot of variety, classics like "Rose Of Sharyn" are barrelled out with pin point accuracy or the more solemn "Cut Me Loose" who words ring out in Brixton tonight.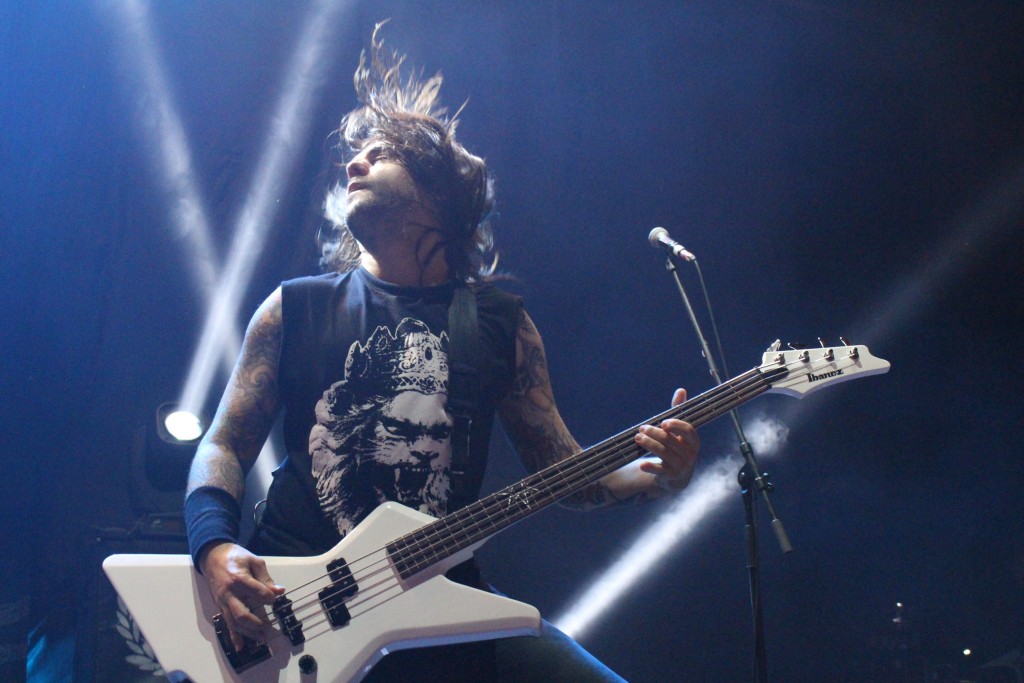 Of course however there is a special place for the likes of classic "The End Of Heartache" changing the pace with the speedy "Beyond The Flames" yet it's precisely this anthemic genius that leads Killswitch Engage to still be relevant in this day and age where the originators of Metalcore have all but died off. Newcomers of "Hate By Design" bellow out throughout the halls tonight, aided by the airtight sound the band have gotten. Every cymbal positively explodes, each riff is performed with calculated attention from our resident mad man Adam Dutkiewicz flanked on bass by Mike D'Antonio. Ending on the classic "My Curse", it wouldn't be a Killswitch show if they didn't, before pulling one last trick out of the bag with "Strength of The Mind". 2016 has been a whirlwind year for many a different reason, some good most bad but tonight Killswitch Engage prove that they will always be the lifesblood of the Metalcore movement. Until next time Killswitch!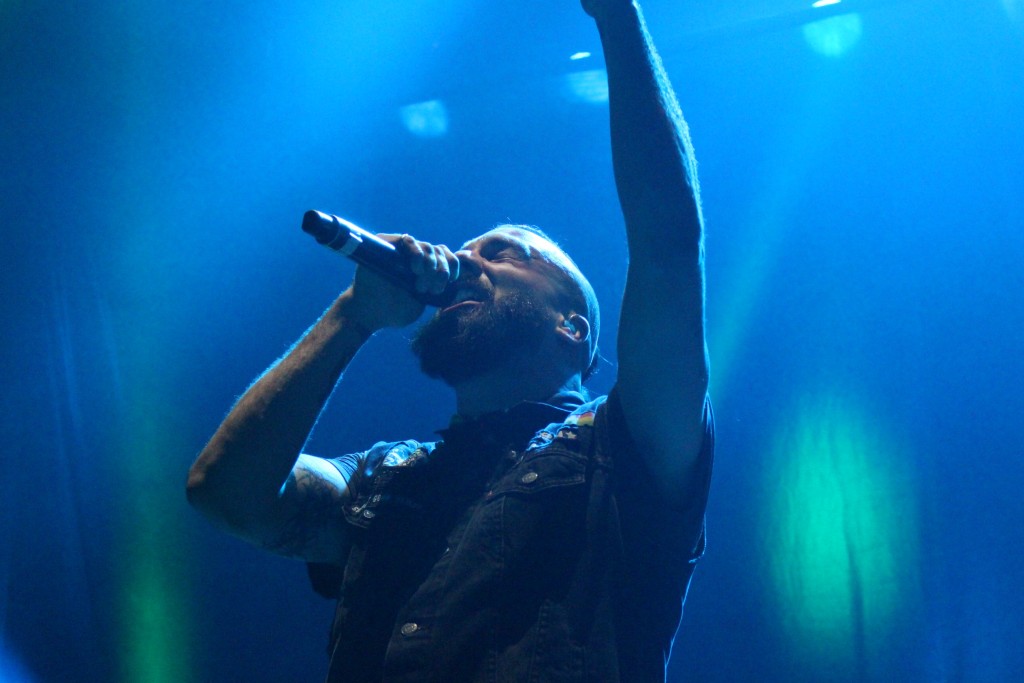 For those who weren't keen on reliving their youth with the nostalgic performance of The Poison in its entirety, Bullet For My Valentine are here tonight performing more of a well rounded set. Somewhat of a far cry of what their beginnings of Hand Of Blood would allude to, having released Venom and their brand new single "Don't Need You" the band are a different entity altogether and as the packed out Brixton Academy waits with baited breath it would seem that this would be their biggest gig yet.
Dressed to the nines Bullet For My Valentine take to the stage in uniform suits beginning their show with twisting "No Way Out" from their latest record Venom. Despite their brilliant support Bullet do clarify their status here as rightful headliners. With the likes of "Suffocating Under Words Of Sorrow" still pertaining their ugency some ten years on. Forgoing their more Thrash driven riffs for perhaps a bigger sound "Hearts Burst Into Fire" runs the gamut for Rock 'n' Roll ballad tonight and as predicted the stage follows suit as it's engulfed in flames in front of the BFMV backdrop.
Despite its horrific cover artwork, Fever did have one redeeming quality, "Alone". A track the band roll out effortlessly tonight along with the likes of "Scream.Aim.Fire" whose presence makes you forget the overly cringeworthy lyrics. Of course dipping back into the band's classic material "Hand of Blood" is pulled out before their encore is introduced where the band return to the stage once more to finish the crowd off with thrashing "Waking The Demon". Proving not only to their peers but to the audience tonight that Bullet For My Valentine have indeed come a long way. With a new album set to be in the pipeline and a brand new single "Don't Hate Me" released the next chapter of the Bullet saga will be a defining one no doubt. However when the band have a repertoire put together with a performance like tonight's I doubt the band will have too much trouble.