BTBAM Devin Townsend And Fallujah Tour Announced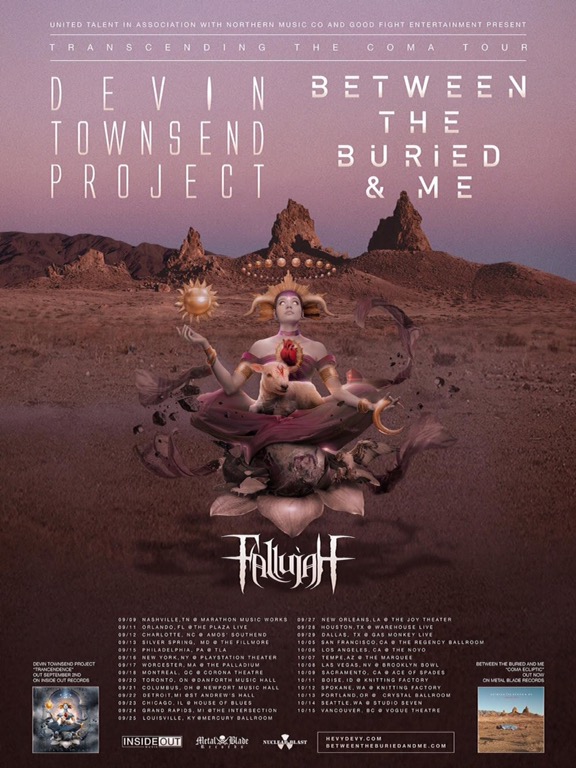 Between The Buried and Me will also be performing their Coma Ecliptic album in its entirety.
Not only one of the best line ups this year but there will be a performance of Between The Buried and Me's new album in full. With Devin Townsend set to release his new record Transcendance later this year as well it will no doubt be a feast for the ears of a natural born Prog head.
Added to that the inclusion of Fallujah as support and you have yourself a recipe for quite possibly one of the best tours this year. Kicking off on the 9th of September and running right up to the 15th of October the five week tour will be a fantastic compromise of progressive music in the modern day and you would be a fool to miss it.
Not to mention the absolutely mad tour poster!