Bloodstock Announce Three More Bands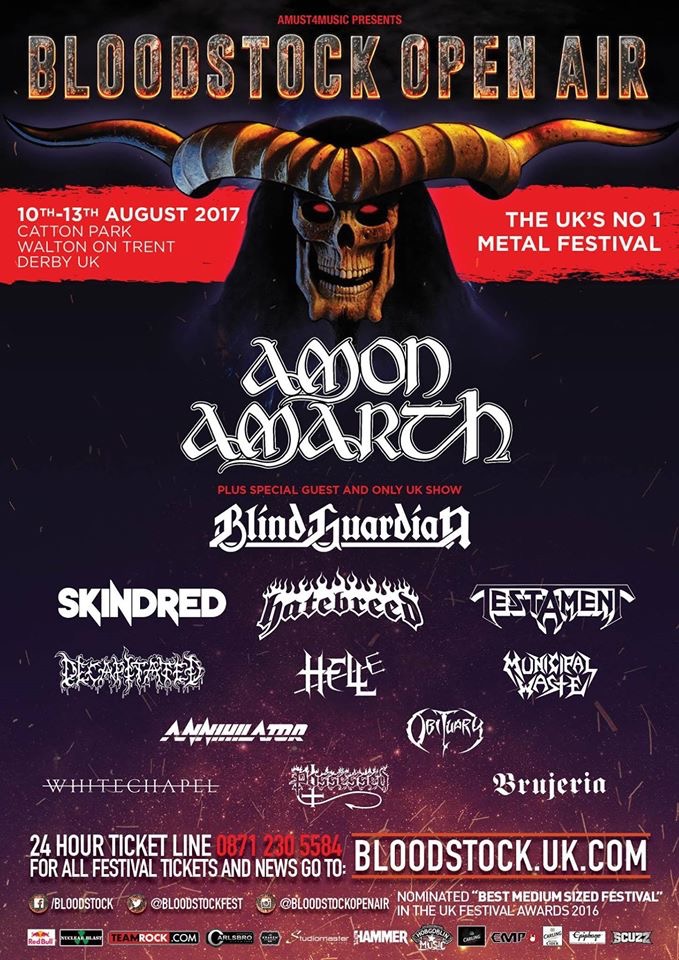 Adding to the ever growing line up, Bloodstock have announced three more bands that will be joining the fray today.
Bringing together the more Thrash oriented of bands Annihilator and Municipal Waste. Both Thrash heavy weights, with Municipal Waste set to release a new album at some point next year it will be a great chance to see the band, particularly if you missed them at this years Download Festival or their small venue appearances. Annihilator will also no doubt put on a good show and will serve as a great warm up to the days main events.
Rounding off the trio are Skindred, who aren't exactly to my taste but they know how to put on a great live show and will no doubt get the crowd jumping up and down all over Bloodstock.
Tickets are available now and with VIP packages and deposit schemes soon.