August Burns Red To Bring Messengers Tour To Europe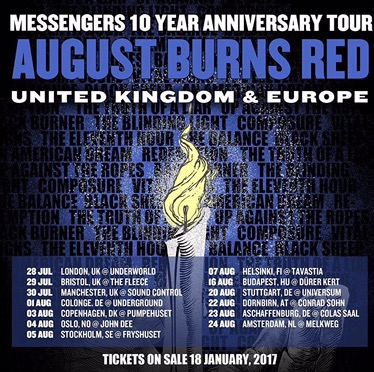 Celebrating their ten year anniversary of the band's landmark album, the tour, where the band will be performing the record in its entirety is coming the Europe and the UK. Metalcore dreams do come true.
Hard to believe that it has been ten years since the band released their classic record Messsngers. Embarking on an anniversary tour over in the states August Burns Red will be returning after what, again, seems like an age to Europe and the UK!
Lasting from the 28th of July to the 24th of August (ironically) I would imagine that the band will be hitting up some festivals along the way. However if like me you love Messengers then this is a dream come true!
Tickets are on sale Friday 18th January!