An Interview With: Rage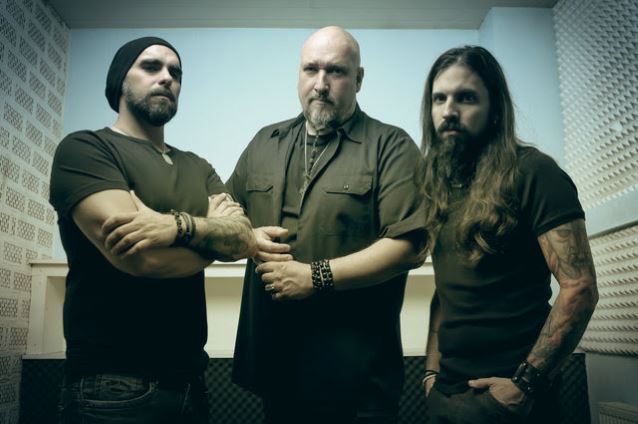 With a 30+ year career, Rage are undoubtedly the overlords of the heavy metal underworld. They may not be well known in certain parts of the world. But their influence is certainly tenable. Their future was cast into doubt last year when a sudden split upset many, but Rage have returned with a new line-up and the announcement of a brand new album. We spread our curiosities, along with many, about what exactly happened last year with the split, and also celebrate the new era of Rage.
The band impressed with their brand new line-up in the 'Black in Mind' tour last autumn, demonstrating two new musicians that have a huge passion for the music of Rage, and determined to bring the band back to life with a new contribution. We fill all the gaps in what has been happening with the band in the last year, and the bright future ahead. They warn us in the interview – 'The Devil Strikes Again'.
Read an extract from the interview and listen to the full interview below:
So it's a new era of Rage with a new line-up! How did you guys find each other?
Peavy: Well…where to start?
Marcos: Started at the 30 years anniversary!
Peavy: It happened in 2014 – lots of coincidences. I got back together with Manni Schmidt and Chris Efthimades, the guys from the classic Rage line up from 'Perfect Man' up until 'Missing Link'. We met up and someone asked us "Oh, do you mind playing a couple songs for a private party?", it was some friends of ours. We said "Hey, why not?", and it felt good. This was a kind of eye opener for me. It should me how much fun it could be when you work with friends. People that like you and respect you, and that you like and respect.
I released I had lost this for the past couple of years in Rage, because the personal relationships were really getting worse and worse…I don't want to get too much into the details…it's history you know? But I realised during the following tour in Autumn 2014, the 30th anniversary tour, that this has to end. It's just not working any more.
I was worried I was going to lose the band. Fans were already pissed. It was just not Rage any more…it just didn't feel good and I realised there need to be some changes.
Right at this point I got together with Lucky, he is a very old friend of mine! Since '88 even, and he is a professional manager, he comes from the automobile industry and he really knows how to manage something! At this point I was asking him for help – I told him "I need to do something about my band!".
He's also a very big fan of Rage, and he promised to help me and take care of the band in the future. So we started looking for a solution to the situation. We thought there should at least be another guitar player to offer an input to the creative side of the band – and I remembered Marcos [Rodriguez] who I've known for 8 years – also a very big fan of Rage. A very good guitar player who plays like the vibe of the band from the 90's…
Then we were looking for a drummer…we had lots of names but it seemed more like they were out there for a job and not particularly care about what they did. I said that I want to have a band of mates – I want that friendship connection with the people I work with. That's the best base in which you can build up a real band.
Another coincidence is that Marcos had his birthday – and I suddenly remembered that Lucky [Maniatopoulos] played drums, I saw him do it in his youth. So I told him that we were going to Marcos' party and that we should have a little jam there. So we played a few songs there, and I was already like "Ooooh he's still good", I didn't realise that! He hadn't played for years you know! 
Later I was sitting there just drinking and they started to jam without me. Lucky pulled out a 50-minute drum solo [laughs], and at the end of the evening I asked "Hey don't you think you could do this maybe?" and he said "Nooooo I couldn't", but it took him 2 days and he finally decided he'd do it!
Lucky: And then the party began!
Listen to the interview to find out details about the band's new album, 'The Devil Strikes Again', to be released June 10th via Nuclear Blast Records.