Album Review : Vipassi – Sunyata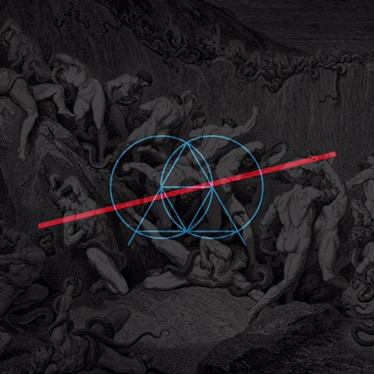 Modesty within music is somewhat of a gift. Often given the reins to roam free around musical composition, at times music of the instrumental persuasion can fall into the trap of nondescript widdling. Known for their technical prowess in their other outfit Ne Obliviscaris the make of Vipassi is relatively smaller yet no less worth your attention, particularly with their stunning debut Sunyata.
Tracklist:

Paste tracklist here
Gaia
Benzaiten
Jove
Sum
Elpis
Paradise
Samsara

Length: 30:00
Label: Season of Mist
Release date: January 20th 2017

Despite the album being a mere half an hour long, each piece delivers its own lyricless speech impressively. Using a thread of melody to unify each of the tracks. Unbeknownst to me I listened to Vipassi with open ears, not knowing it featured two members of Ne Obliviscaris, the machine like Dan Presland and Benjamin Baret, who once you know their background makes much musical sense. From the solemn yet hollow artificial harmonic of "Gaia" the tracks are given an air of tight knit rather than the flamboyance of the two instrumentalists main band.
Impressive though it may be, Sunyata is not an instrumental tête à tête with each trying to outdo each other but instead a well worked out precision calculated entity. "Jove" makes use of beautiful female choral vocals a la Fallujah, whilst a tasteful yet refined solo is sprinkled over the top. Knowing when to speak their turn, each instrument here knows it's place. Arguably the record is so well put together you could believe it were a one track EP, after the distilling silence of "Paradise" we're then moved into the album deus ex machina of "Samsara". Important as it might be to have their own identity, their portfolio doesn't swallow creativity here. Allowing for some intricate instrumental manoeuvres to be had, the instruments are seen as all taking part in the general conversation of the table.
Not having the clear distinction between vocals allows for an incredible amount of freedom from the band. Able to swell and ebb when needed ensures that the listener is never overwhelmed by the instrumental acrobatics put forward. Proving that the musical choreography between guitars, bass and drums works like magic here. Moving throughout the musical universe the band deftly navigate their way through what could have been an ultimately forgettable album and it might take a few listens but Sunyata will definitely embed itself to be a real treat for those studious enough to find it.
Forget Ne Obliviscaris, Vipassi are merely a section of its make up. Creating their own minimalist grandeur in Sunyata it would be a crying shame to miss out on this gem.
If you like what you read / heard then you can pick up a copy of the brand new album here!