Album Review: Rhapsody of Fire – Into the Legend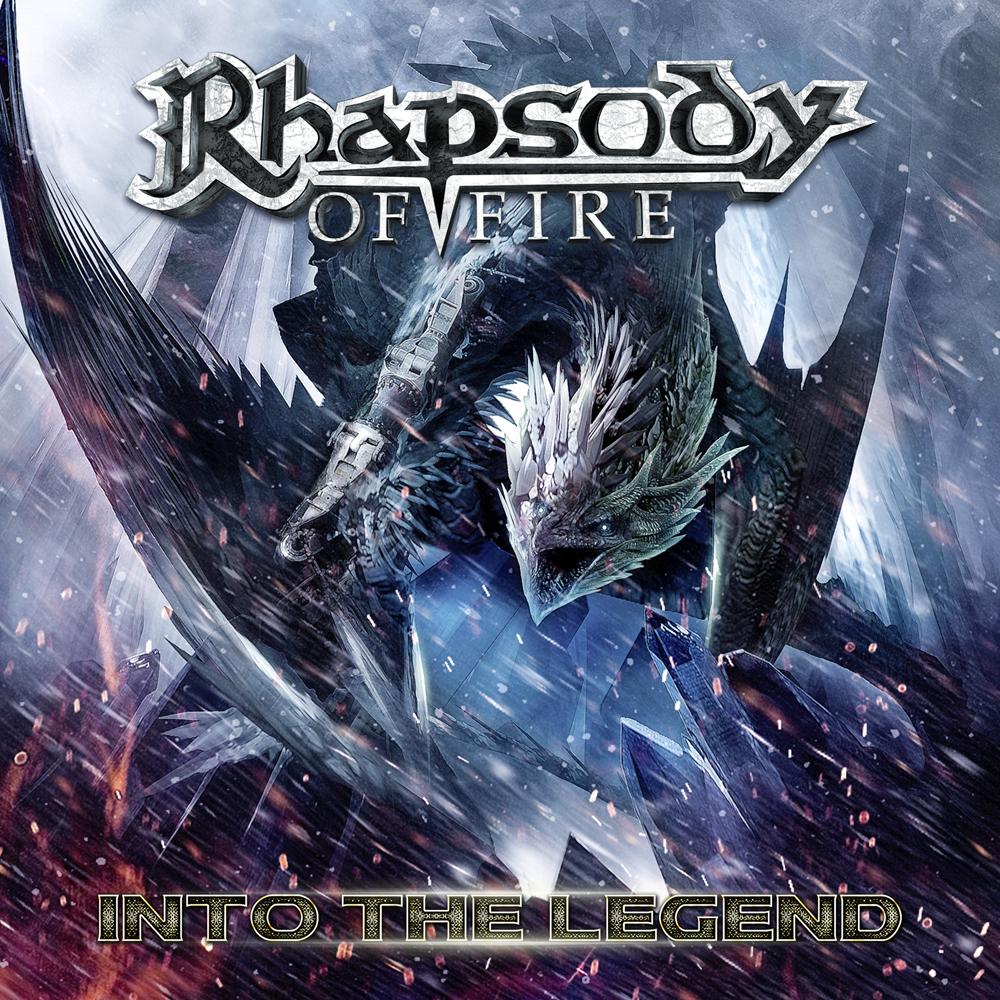 It's no secret that Rhapsody of Fire have struggled a bit musically since separating with prolific songwriter Luca Turilli, who branched off and made his own string of grandiose albums. The band have lost and gained members, lost the backing of a full orchestra and as a result their preceding effort 'Dark Wings of Steel' was lacklustre. 3 years on Rhapsody of Fire are giving it another go to revitalise the band with 'Into The Legend'.
Tracklist:

01. In Principio
02. Distant Sky
03. Into The Legend
04. Winter's Rain
05. A Voice In The Cold Wind
06. Valley Of Shadows
07. Shining Star
08. Realms Of Light
09. Rage Of Darkness
10. The Kiss Of Life


Length: 66:00
Label: AFM Records
Release date: 15th January 2016

When we think of Rhapsody of Fire we more often than not think of the days of old when the band were just called Rhapsody, and they weren't in any legal messes or had to prove anything to anyone. We think of the classics of 'Symphony of Enchanted Lands' and 'Power of the Dragonflame', that took the concept of European power metal to an astral level. After the split with founding member Luca Turilli however, things just didn't seem to pan out.
'Dark Wings of Steel' seemed uncoordinated and rushed, and really just sounded like a dire attempt for other key songwriter Alex Staropoli to say, 'I can do it! Wait, I can do it!'.  But with yet another mass abandonment of members, out from the ashes comes 'Into The Legend', and this might just be the one to say that the band aren't just going to keel over and die.
The album begins with the ominous intro of 'In Prinicipo', and that aforementioned statement is made pretty clear in the opening notes of 'Distant Sky'. The bold and brash Rhapsody are ever present, with thunderous drums, guitar and key shredding galore, soaring vocals, all layered with a surprisingly atmospheric orchestrations, albeit synthetic.
It's not really overstating to say the opening track is simply outstanding, and a massive shock to somebody who thought that Rhapsody of Fire would not be able to pick themselves up again. But have they thrown all their eggs into the opening track? Nope. Progressing on to 'Into the Legend' the band make use of all their classic sounds to create another set of bombastic metal tracks, with the Celtic pipes kicking off this particular song. Honestly any power metal track that can simply get me to make dramatic hand gestures along with the choruses sits well in my book, and the album contains quite a few of those.
Rhapsody of Fire's musicianship is the finest it has been for years, with creative guitar elements at play in tracks like 'Winter's Rain' and 'A Voice in the Cold Wind', and all extended into more progressive symphonic concerto's rather than the shorter commercial power metal they seemed to attempt in 'Dark Wings of Steel'. Without a story to back the band up this time around though of course the lyrics are over-the-top and nonsensical, but that is the charm of European power metal after all!
Of course one cannot really dive into the cliches of saying that this matches their old work, as it doesn't. Back then it was a different Rhapsody. What we can say though is 'Into The Legend' is defining of a new era of Rhapsody of Fire. A lot of care and effort has been put into each track, and is truly representative of the new line-up and their songwriting abilities. As my first review of 2016, this was a stunner.
Well done Rhapsody. You win today!
With the mess that was 'Dark Wings of Steel', Rhapsody of Fire have completely turned it around with this one. 'Into the Legend' is the bombastic, technical and atmospheric Rhapsody we all grew to love.