Album Review: Future Figment – Qualm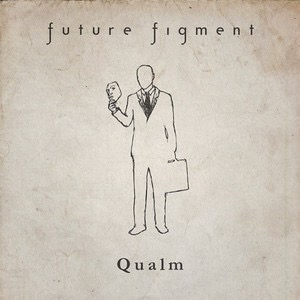 It's been a very long time since Tool released an album, and we're beginning to think it might never happen. Iceland's Future Figment however are making brash attempts to fill the genre's void with their debut release, 'Qualm'.
Tracklist:

01. Mantra
02. At the Ocean Edge
03. Linger On
04. Crown the Sun
05. Qualm
06. Exposed
07. Dementia
08. This Parade
09. The Signal


Length: 47:00
Release date: 20th May 2016

It's simply a comparison really, the Icelanders are by no means a carbon copy of Tool. The band really do make the effort to make their dark alternative brand of rock their own. Future Figment present 'Qualm' to us in what is seemingly constructed as a musical journey rather than a simple array of compositions.
This is evident from the intro track of 'Mantra' building up a construct of riffs to ultimately throw you into the world of Future Figment with the valiant 'At The Ocean Edge'. The album kicks off with a mid-tempo bang, and continues to tell a musical story through the band's chunky alternative riffing.
Tracks such as 'Crown the Sun' and 'Dementia' are certainly standout tracks on the album, underlining Tool influence while clearly allowing their Nordic roots to take heavy influence into the shaping of each track, with splashes of darkness seeping through the lines in various bars of music.
'Qualm' is one of those albums that embraces the listener for various reasons. Those include the nostalgia of the progressive alternative brand that has seemed to be too silent over the last decade, and the natural execution of the music that allows the album to be a peaceful yet dark and inquisitive ride.
'Qualm' is a musical journey that expresses a mastery in the art of alternative songwriting. Future Figment has definitely rekindled the progressive rock interests that we thought we're all but gone.