Album Review : Every Time I Die – Low Teens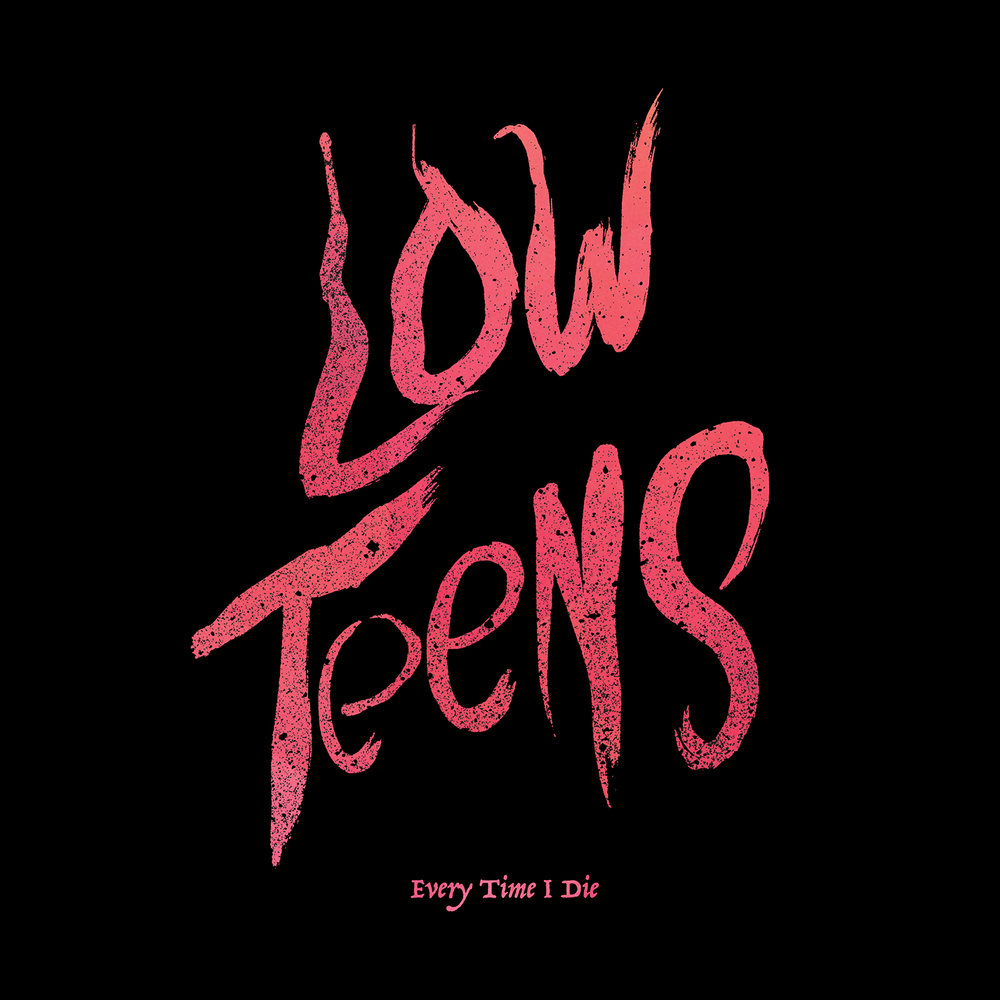 Like a bitter couple with a repertoire of old resentment. Both steadfast, unflinching determined in their dejected efforts to conjure yet another argument oozing acrimony from the fallout of past failures. Every Time I Die return for another metaphorical boxing match. Screaming at their opponent, an armada of dissonance armed with sarcasm and wit Keith Buckley holds the fort as lyricist. Except this time, with Low Teens, the rules in the ring have changed once again.
Tracklist:
Fear and Trembling
Glitches
C++ (Love Will Get You Killed)
Two Summers
Awful Lot
I Didn't Want To Join Your Stupid Cult Anyway
It Remembers
Petal
The Coin Has A Say
Religion Of Speed
Just As Real But Not As Brightly Lit
1977
Map Change

Length: 46:00
Label: Epitaph Records
Release date: September 23rd 2016

Greetings of unresolved cadences and dread are our welcome wagon in "Fear And Trembling" aptly representing the ideas behind the intimidating Low Teens. Documenting the singer's unraveling worries ehcoed in disjointed riffing before gearing up until chamber is primed and the wolf is loose. Acting as somewhat of a Hardcore interpretation of Thin Lizzy "Two Summers" brings the classic harmonies centre stage. Working both in tandem with Keith Buckley's voice creating a sense of melody coated in the caustic riffing. Implementing new ideas the elephantine down tuned guitars of "Awful Lot" leave their imprint in a lasting metaphorical gut punch.
As brooding as Low Teens can be, speed is also Every Time I Die's ally with the feral "I Didn't Want To Join Your Stupid Cult Anyway". Schizophrenic riffing gives way to a rip roaring chorus tied together by our most cocksure compare. Delivering lyrics with a sense of confident irony, Buckley's understanding of the English language allows limitless wordplay. Cloaked in metaphor Low Teens maintains the lyricist's ability, giving simplistic words an air of portentous weight whilst the delivery purposefully forever playing catch up to the album's fierce riffs. The descent into madness that is "Petal" slowly but surely becomes more unhinged, as the song carries us into the perfectly placed "The Coin Has A Say". Immediately putting the band's foot firmly on the gas reigniting Every Time I Die's contagious energy containing one of the album's highlighted solos.
Outclassing their peers the band's use combination of trickster riffing coupled with the deliberate ironic misstep of lyrics breathes a sense of unpredictability. Forging forward in their endeavours for experimentation "Religion Of Speed" and final "Map Change" sees the band's patented sense of groove coupled with the sense of urgent melody championed. Chomping at the bit "Just As Real But Not As Brightly Lit" gives way to the unfeeling hands of paranoia stalking the listener. Often working on different levels, vocals and instrument can sometimes be an odd relationship. Throwing caution to the wind Every Time I Die consistently deliver. Understanding that in this fierce relationship, in this argument there are no winners and rightly so but Every Time I Die have given us one of the best shouting matches in a long time.
Low Teens is yet another merciless foray into the eye of the proverbial storm. Emerged unscathed Every Time I Die weather the lyrical storm and battering instrumentation once again proving the band are top dog.