Album Review : Despised Icon – Beast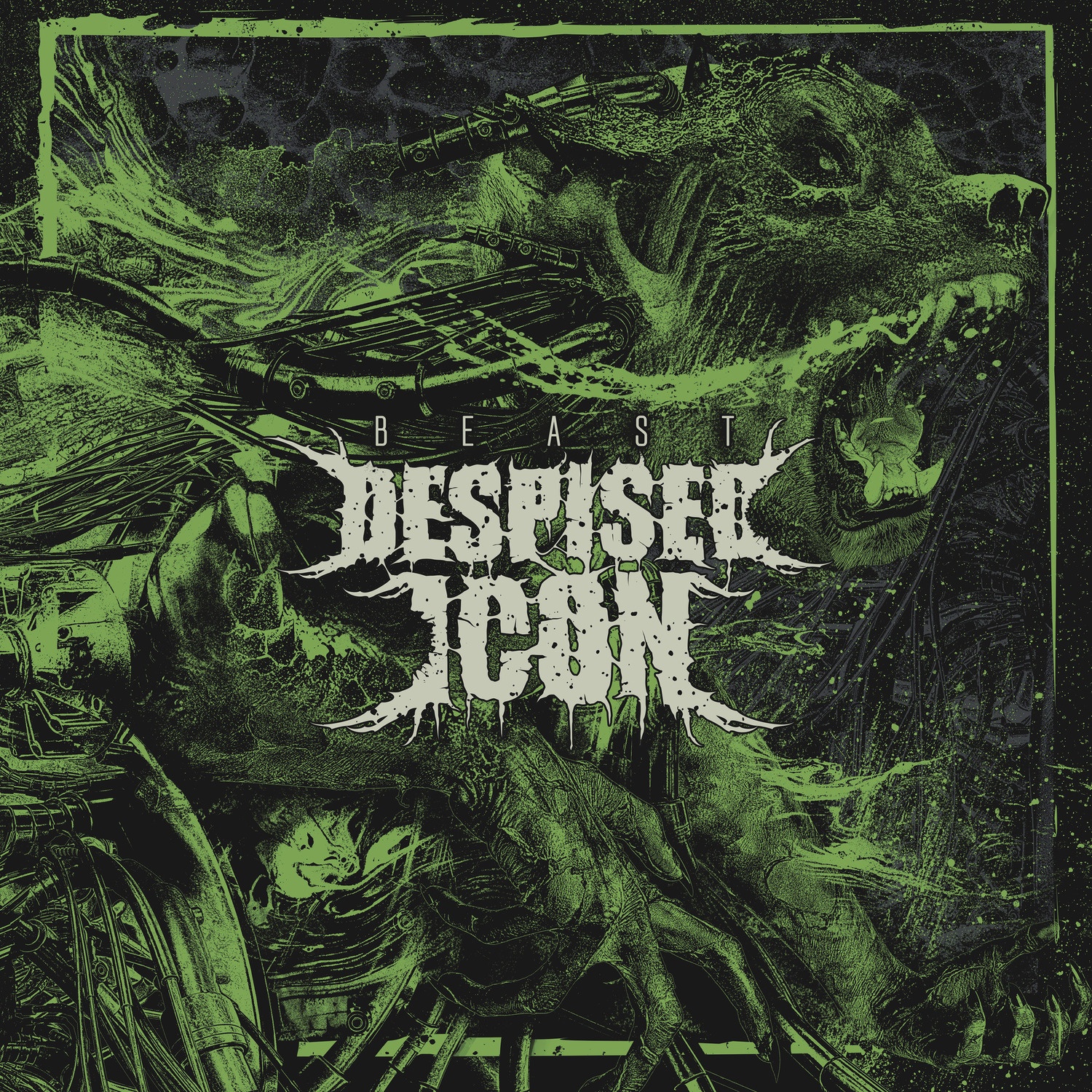 Seminal in Sci-Fi history, after being frozen in an encounter against potentially the most powerful enemy known to man, one Ellen Ripley is put into cryostasis following a succesful battle against her nemesis. Subdued and overcome with exhaustion until facing her biggest challenge yet LV-426. Similar to our bad ass Sci-Fi queen, Despised Icon decided to hang up the spacesuit, reuniting in one off shows soon had the band hungry for more, fast forward to July 22nd and the Beast has awoken.
Tracklist:
The Aftermath
Inner Demons
Drapeau Noir
Bad Vibes
Dedicated To Extinction
Grind Forever
Time Bomb
One Last Martini
Doomed
Beast


Length: 29:00
Label: Nuclear Blast Records
Release date: July 22nd 2016

Fans of Despised Icon will feel right at home, ironically titled "The Aftermath" the track immediately asserts authority that this will not be an easy ride. With both singers Alex Erian and Steve Marois covering bases flitting from earth shattering grooves to more classic Death Metal territory covered in the brilliant "Inner Demons" bringing the more breakdown oriented sound to the fore. Showing their Canadian heritage with the beautifully deadly "Drapeau Noir" meaning Black Flag, the track vehemently devours the listener with clever use of dynamics causing it's searing solo to cut through the speakers being a real high point in the record before the smackdown showing their flirtation with Hardcore in a rousing two step section.
Despite the relentless destruction of the record mid section "Dedicated To Extinction" brings an air of theatrics to it recalling the 90's hey day of Black Metal malevolence this temporary gulp of air is a worthwhile respite before returning back to the fray with the likes of "One Last Martini" showcasing the pneumatic guitar ability Eric Jarrin displays particularly in the track's lacerating last minute. "Grind Forever" pays homage to the band's return and no doubt is nod to drummer Alex Grind. As you would expect the track is performed at a blistering pace. Finishing off with title track "Beast" Despised Icon throwback to full mid two thousand's Deathcore bringing back all pig squeals you could think of.
Short, sharp and intense Beast's half an hour bout with the listener is appropriate. Impact remains whilst making you want to return to the record owing to its shorter length to rediscover tracks. The band also eschew boredom in a stale genre no easy task particularly with the connotations of Deathcore. Awakening from their slumber Despised Icon are ready to become one of Deathcore's true bannermen. Taking time for themselves how as seen the band obtain perspective, understanding the mechanics of the song itself, now with the help of our Bishop aka Andy Sneap if you will the band are ready for their final showdown. Get over here you bitch.
After seven year absence it would be easy to believe that Despised Icon might have been forgotten with all the new blood but returning with Beast the band have proven to be superior in every sense of the word.
If you like what you read / heard then you can pick up the record here!