Why Costin Chioreanu Is Carach Angren's Secret Weapon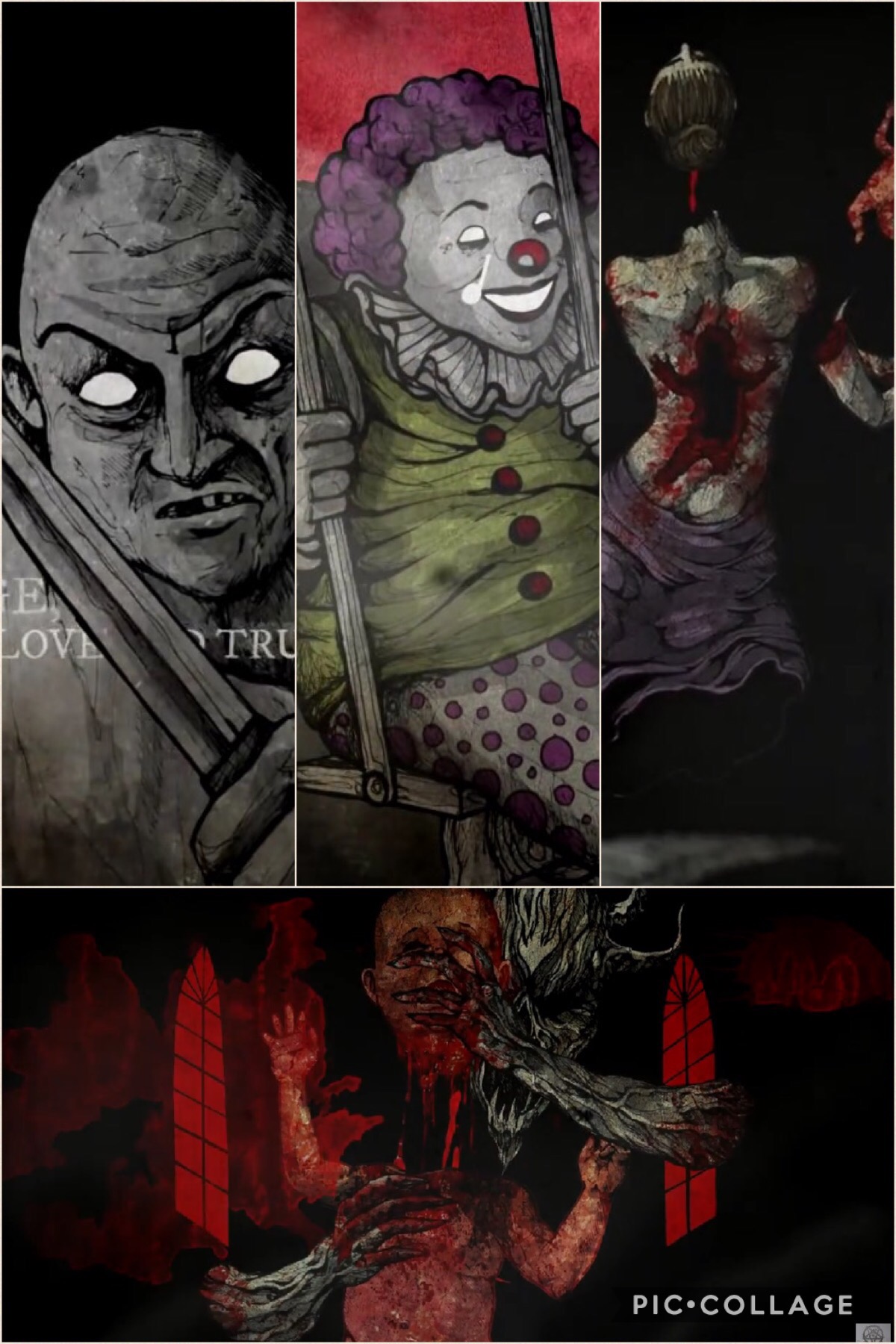 Before the release of their 2015 effort This Is No Fairytale, I couldn't have cared less for the fast growing Dutch Symphonic Black Metal band. Having heard their name thrown around in differing circles, people were indeed talking. Convenient for my discovering of them as they released a brand new lyric video for "There's No Place Like Home". However it wasn't just any old lyric video, created by renown artist Costin Chioreanu, the video was more than just a lyric video. Bringing this morbid tale to life entirely and it had me absolutely hooked.
For those who might not be completely familiar with the band Carach Angren's coup de grace is their story telling ability. Releasing individual albums that are never quite the same, from the theme of the Flying Dutchman, War suicide and a truly terrifying rendition of Hansel and Gretel.
From the moment after that video had finished I wanted more and more having seen a tip of the iceberg there was so much potential here for a fantastic storytelling. Waiting as one does for a new release, the band then unveiled their second lyric come storytelling video in the form of "Two Flies Flew Into A Black Sugar Cobweb". Picking up slightly later in the story, the seven minute track flies by with the aid of Chioreanu's ghoulish imagery. Telling the section of the story where the children flee their home only to be met with far more Horror it was a gripping piece. Musically of course the album was sound otherwise why listen to it but before having seen the pictorial portrayal of each video, I simply didn't understand what Carach Angren were about.
Chioreanu was able to personify this malevolent spirit in a format that doesn't even really move. From the malicious father to the malevolent antagonist that is our clown, the story is moved along in a beautifully tragic fashion. Each element ramping up the tension giving life to inanimate objects, it really was genius for both the band and for Chioreanu. Helping each other, in this one video I was made aware of so much work the man leant to Metal. Artwork for Grave, Enslaved, Oceans Of Slumber, the list is endless. Nevertheless the man's finest hour remains in these lyric videos, why? Because I could understand the band.
Doing more than simply moving the lyrics along a static backdrop the video made me feel how it's creators wanted to feel. It had a visual audience as well as an aural audience. Taking on an entirely new life of its own, so much so that I would as I'm sure many would, shell out to see a feature length. No doubt a costly idea but to be able to see an entire album manipulated into this eerie medium would enhance every experience!
Until that time however we have the good news that the band have announced their brand new album Dance And Laugh Amongst The Rotten and now have returned with Chioreanu in tow to this format for the new video of "Blood Queen". More straightforward but no less menacing, the video shows the origins of what I would imagine to be our new story's villain. Giving you a visual representation of just what is happening that will remain with you long after the song itself has finished.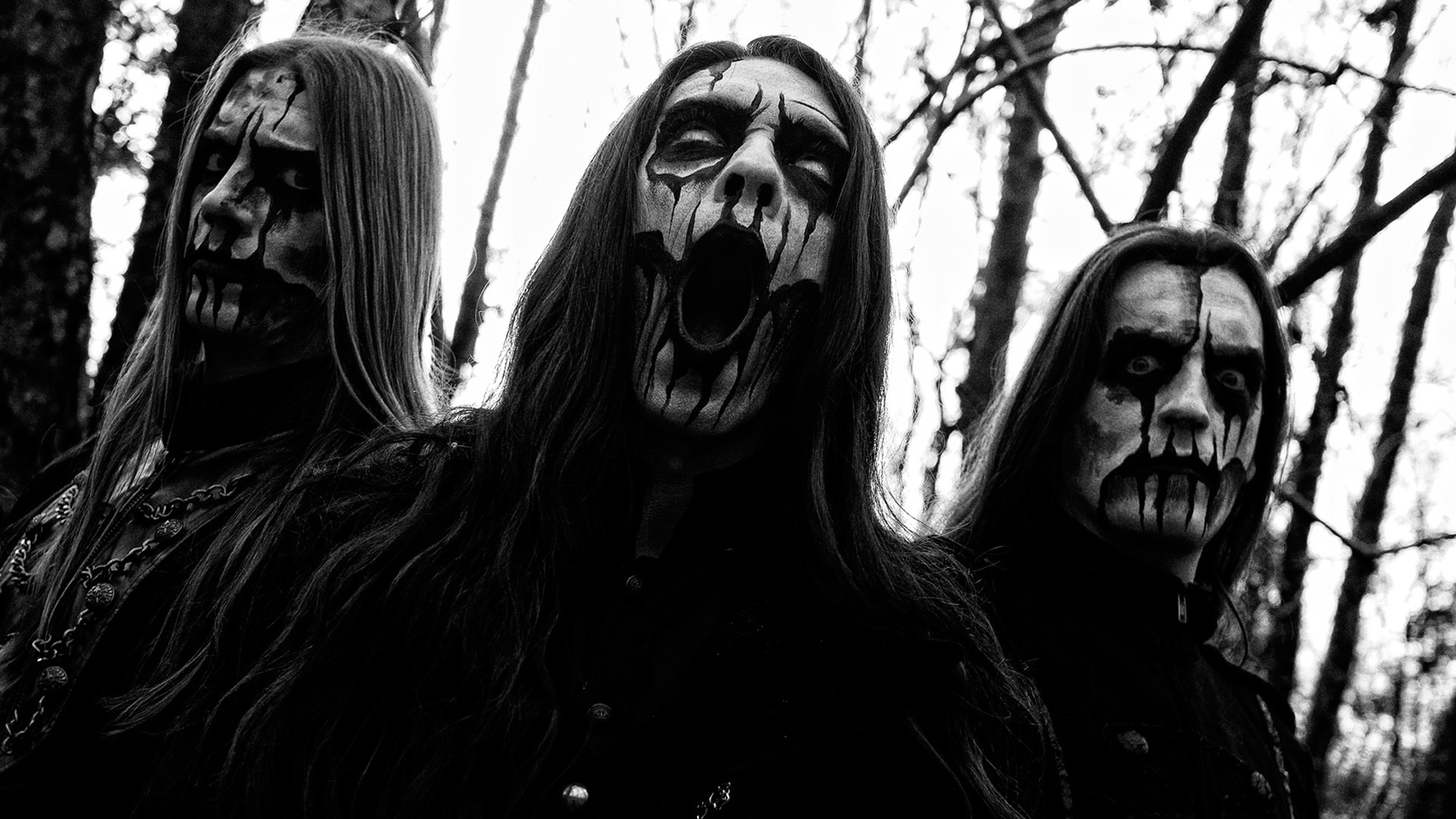 Simply put, Carach Angren have an absolutely brilliant idea. Known for its connection together the link between Metal and Horror has always been strong but now the two have become one in a beautifully macabre storytelling that is limitled only to the band's imagination. Absolutely brilliant.

Carach Angren's newest tale Dance And Laugh Amongst The Rotten is set for a June 16th release via Season of Mist and you can preorder it here!