When Buying Records Was All The Rage
In an exclusive video, Germany's Rage get nostalgic with their look back into their own record collection with some of their first records they bought and their all time favourites. They definitely had good taste!
The art of the collection has always been a Metal head's stronghold. Whether it be the insane amount of t shirts that burst out of the cupboard drawers, the festival trinkets or more importantly their collection of the only thing that is left for tangibility, records.
Used somewhat as trophies, each piece brings together the musical puzzle. A puzzle that does not just lend itself to the genre of Metal itself but is limitless in its scope. With the advent of Spotify and the like already well in place this art form to some is redundant but to others, like myself it is an absolute necessity. I remember the first time that I found some of my now classic records. The same sense of excitement from seeing an album for the first time and thinking "What is that?!"
Its no secret that the album dynamic has now changed in the music industry with bands needing to pool their efforts into more than just the album's release in order to have a successful viable career. All sorts of different experimental ideas have been tried. From the likes of surprise releases arriving without warning, to huge album campaigns that have started with preorders for all sorts of formats. Appealing to the collector nature that Metal heads have within them, vinyl is on the up and up.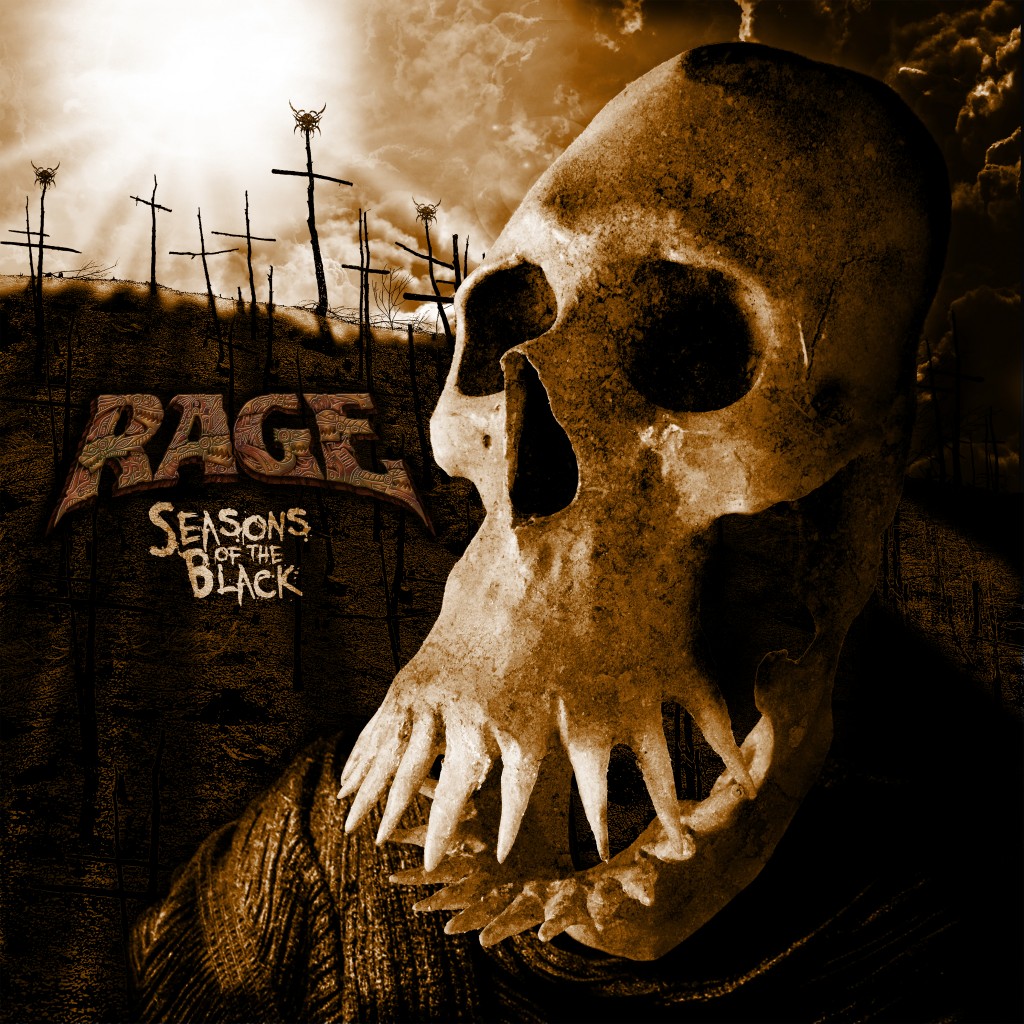 Often an exclusive release depending on where you were to buy it, it has been criticised at times as being a way to feed the capitalist greed machine but really its just for people who enjoy collecting! Personally I started buying vinyl back in the beginning of 2016 and haven't stopped since! There's nothing quite like head out on release to pick up your favourite bands record or perusing in store and finding something you didn't even know was released!
In keeping with that sentiment, we move over to Germany. Where Metal is easily one of the countries biggest exports. Rage are if perhaps somewhat more underground, a band who take the time with the listener. Bringing ever element that from their releases into a beautiful canvas and their brand new release Seasons of The Black is no exception.
But what about the members of Rage? What do they get up to when they aren't (excuse the pun) raging. In an exclusive brand new video Rage look through their own history to some of their most listened to records and some of their earliest purchases. Its safe to say that the members had some seriously good choices in their younger years which set them up for a fantastic path in the world of Metal! Check them out in the exclusive video here at The Metalist and make sure you preorder the record below!
Rage's brand new album Seasons of The Black is set for a July 28th release via Nuclear Blast. You can get a whole multitude of variants which will appeal to the avid collector no doubt here!