Trigger The Metal Masterpiece
From a small British town of Bath, Trigger The Bloodshed began to truly shake the foundations of the UK death metal scene, releasing The Great Depression in 2009 before being joined by Aborted's Dan Wilding the band then went about recording their brand new album, Degenerate. Then vanished. Five years on the record still stands incredibly tall.
TRIGGER THE BLOODSHED – DEGENERATE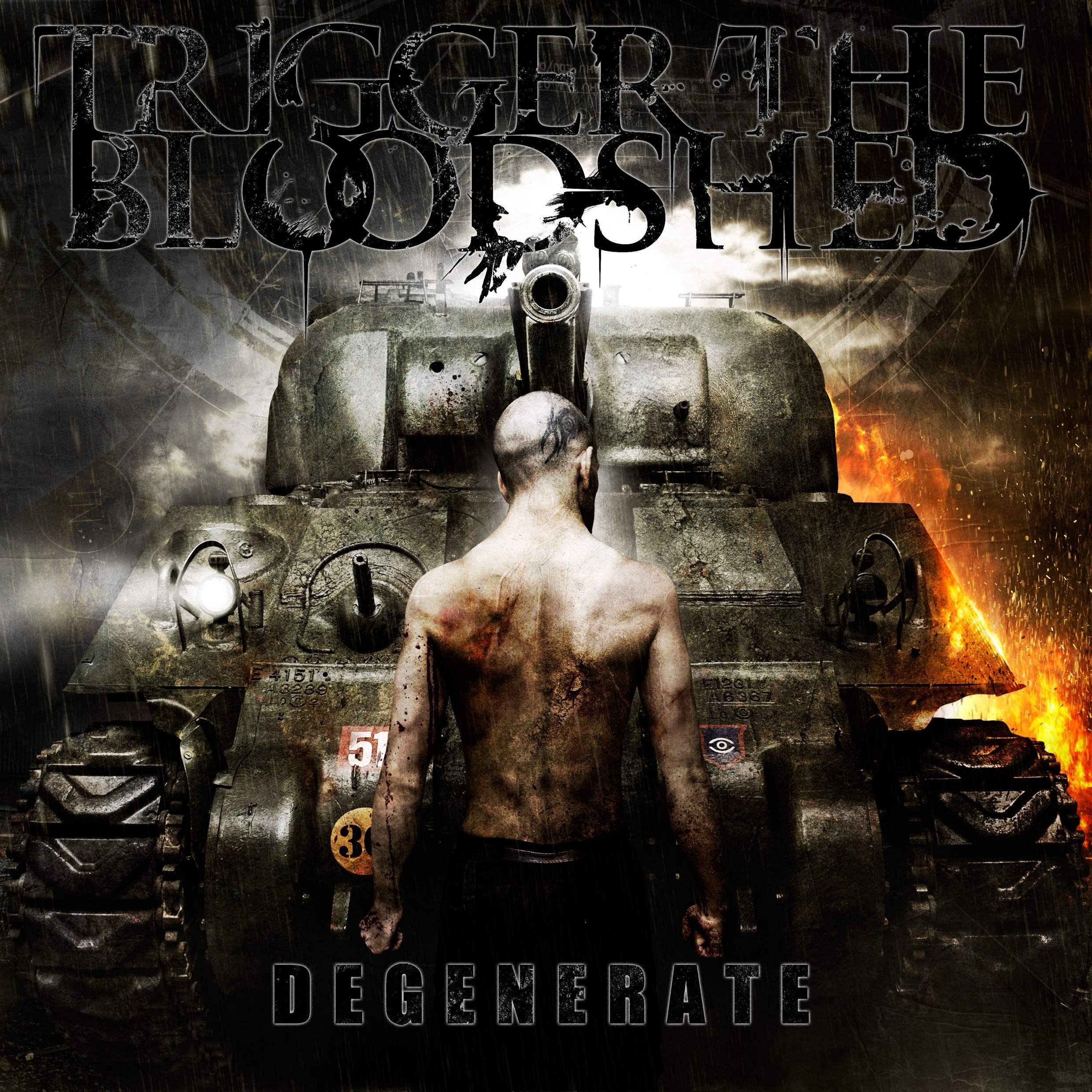 Single handedly bringing the UK death metal scene right back up to where it's meant to be, the band were truly promising. Creating grooves heavy enough to crack skulls on track "De-Breed" along with Wilding's signature ferocity behind the kit. Combining the old school mindset and characteristics in a modern environment. Enhanced by 2010 production the album sings, with the scintillating leads of Rob Purnell cutting through the juggernaut like strides of rhythm sections. Taking influence from some of the best bands around from the drunken lumbering's similar to Meshuggah, yet adding their definitive take on the music. Having Wilding now working with death metal icons Carcass, the man is obviously very busy but who knows we might see an album some time soon!
Degenerate was one of 2010's most aggressive albums, not pausing for a second the band never lose a step. Creating distinctive songs that are each independent of each other but make to be one hell of a death metal ride. Embracing their influences, whilst also ushering in the new era of UK death metal, Trigger The Bloodshed were onto something spectacular. Fingers crossed we hear back from them soon, even if we don't however this is a fitting swansong.