Top Five EP's Of 2016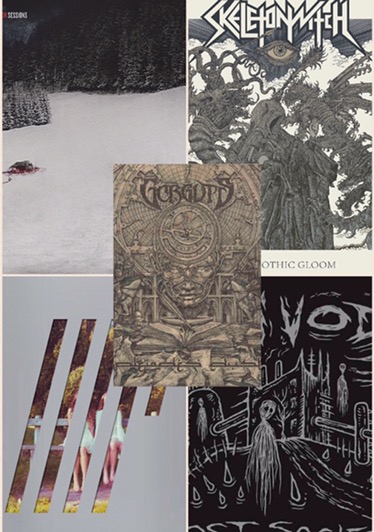 The very nature of an EP is to be ever so slightly exciting. Like tying fans over before the next big release, a small snippet of things to come and a snapshot of where the band is at musically. Originally being somewhat reticent to EP's don't ask me why but I think it's to do with the very short lived nature of it, this year I came to be a lot more acquainted with them causing me to make yet another list!
Skeletonwitch – The Apothic Gloom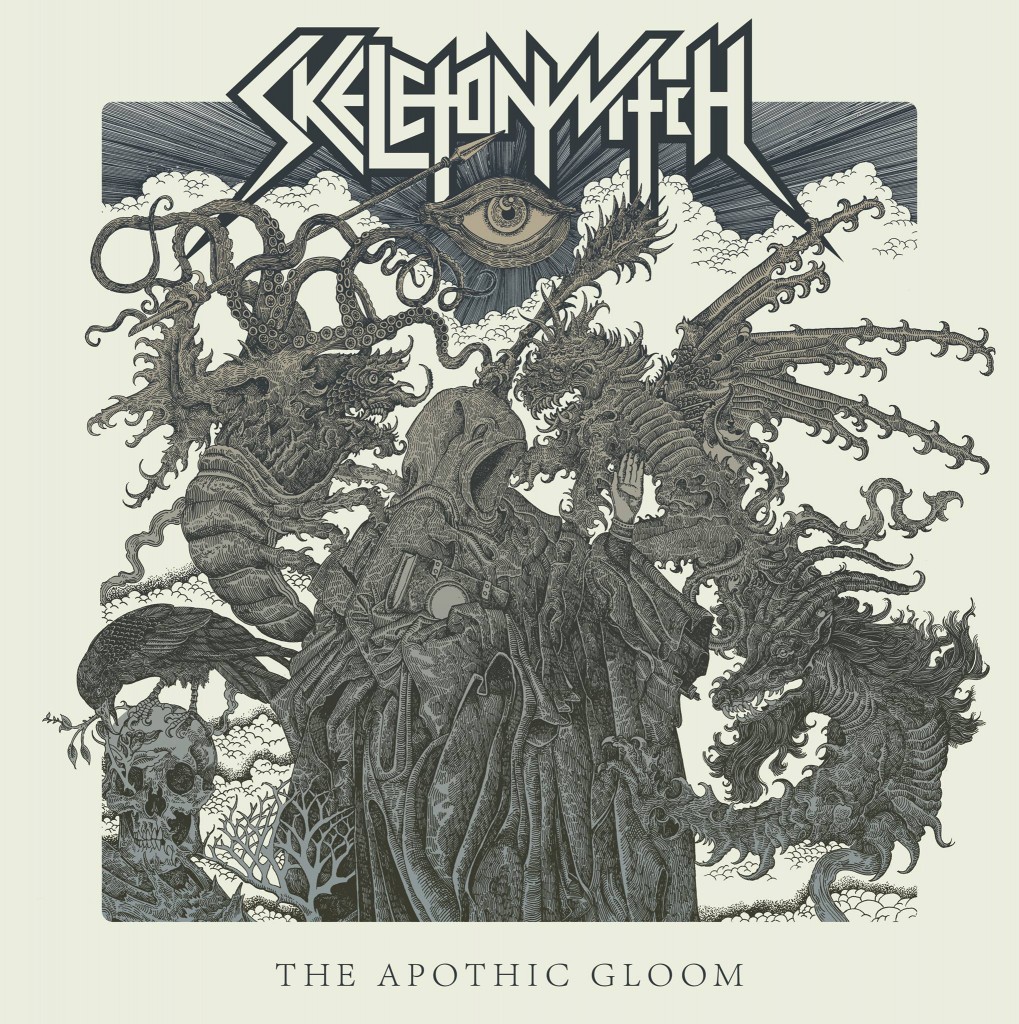 For Skeletonwitch after the somewhat unexpected announcement that Chance Garnette, the band's longtime singer, was out of the band the future could well have been uncertain. Particularly as the band were set to head out on tour just days before it happened, after a successful European tour with stand in singer Andy Horn, the band announced their brand new singer and that they would be releasing an EP this August. What came through was four tracks that are quite simply put potentially Skeletonwitch's best material to date. Varying in length each track had its own pace, with Adam Clemans well and truly conquering my own ears, I couldn't have thought of a better successor. Containing that frost bite snarl yet with more grit behind it, it just gave the music so much more meat. Finishing on the absolutely brilliant and longest song to date "Red Death / White Light". A perfect example of what we will be seeing from Skeletonwitch in the coming years, well pieced together, perfectly edited and incredibly emotional it's a fantastic grand finale to the band and a phenomenal one off addition.
Steven Wilson – 4 1/2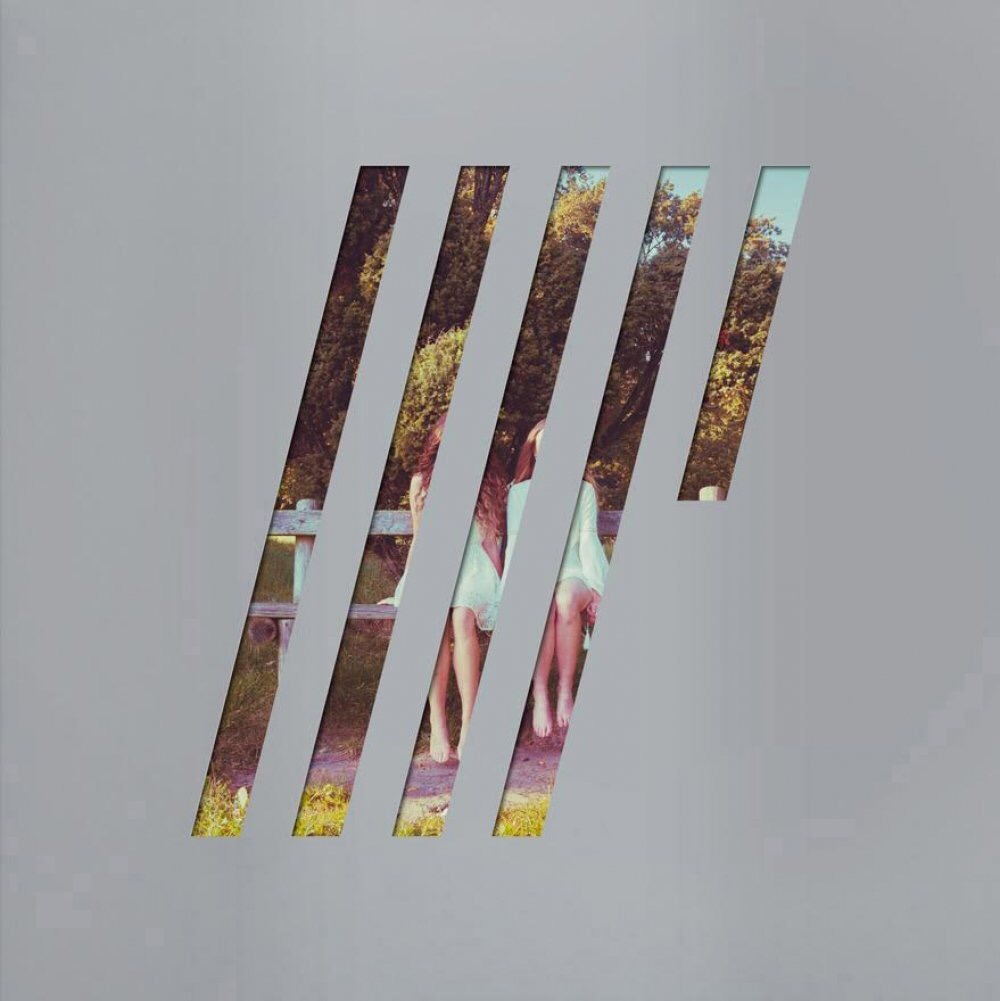 Back in the times before the years of being in a band was dependent very much on financial recuperation from touring, artists used to put out albums almost every year. Wanting to carry on this tradition, Steven Wilson released 4 1/2. Acting as an amuse bouche to the man's soon to be announced forthcoming new album, it was material from both previous solo album sessions and some Porcupine Tree reworks. Originally not overly fussed about the entire thing, hearing "My Book Of Regrets" changed this instantly. With a newly revamped line up featuring Craig Blundell on drums and Dave Kilmister on guitar it was almost like a tasting to see what the duo's playing ability would be like, given the larger than usual shoes they would have to fill. It's short run time of half an hour kept me going back for more making for songs to be intriguing without being overly long. Not to mention the varying length of tracks, even featuring the beautifully cynical "Happiness III". Patiently waiting until the new record is cut it was the perfect stop gap for fans and has made my anticipation ever greater to see what this new band has in store for us later next year.
Gorguts – Pleiades' Dust
Returning after their absolutely astounding renaissance that was the esoteric Colored Sands, it would be interesting to see where Luc Lemay, Gorguts' humble leader and the nicest man in Death Metal went next. Remaining with the line up of Colin Marston, Patrice Hamelin and Kevin Hufnagel the band undertook yet another Herculean step in creativity. Using the idea of the search for knowledge this time as the man's canvas, the great library of Pleiades was the backdrop. Bringing together one single thirty three minute track that sprawled into a dissonant masterpiece to the more minimalist experimentation with drone aspects. It is simply put a phenomenal EP. Acting like a prequel to a franchise, Pleiades' Dust stands imperious on its own two feet. Matching its daunting conceptual ideas the music itself is not the easiest to listen to. An oxymoron of accessibility,
Thy Art Is Murder / The Acacia Strain / Fit For An Autopsy – The Dépression Sessions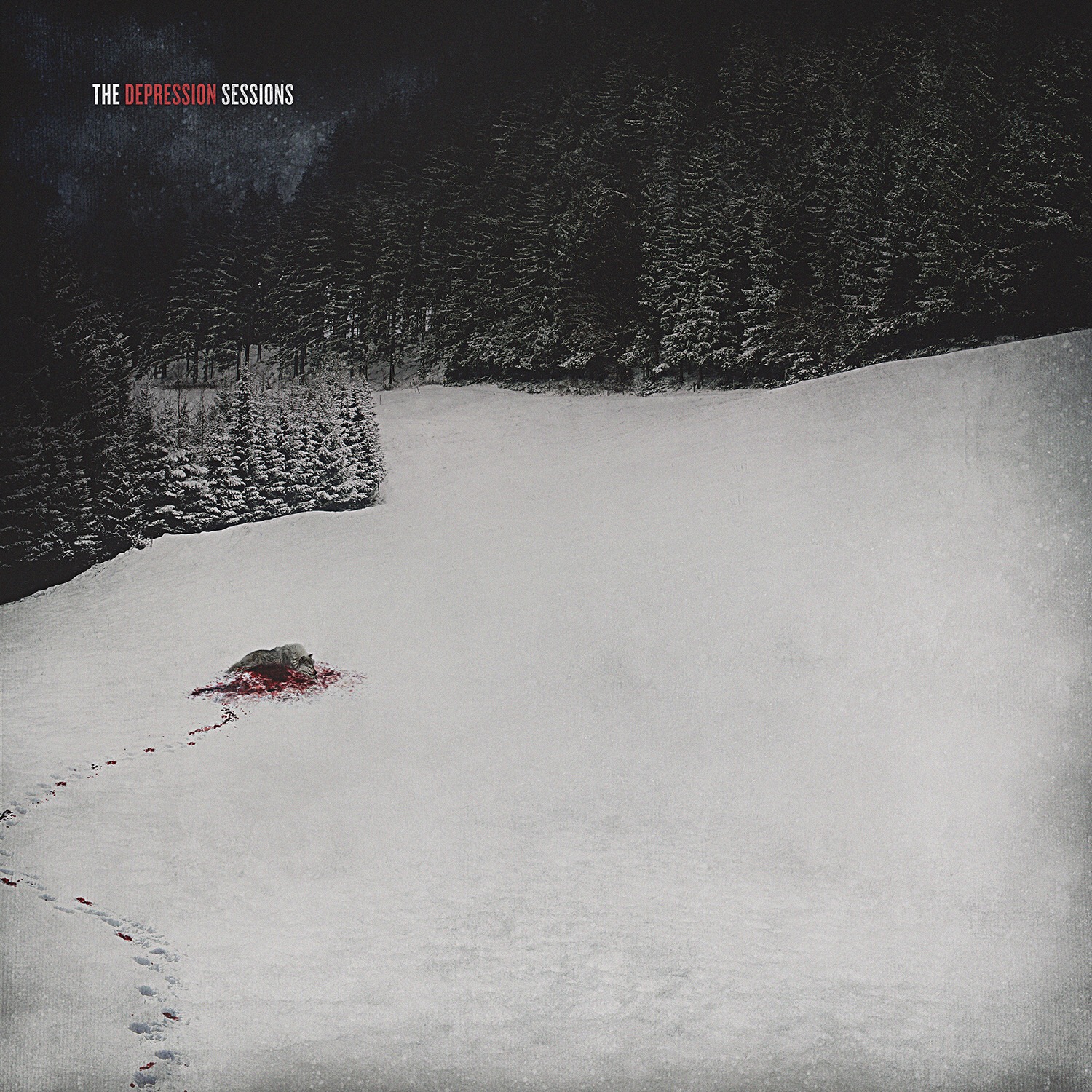 Differing from normal split EP's this was born out of brotherhood. Having toured extensively together for a long time, all three bands understandably built up a good relationship. Consisting of a new track and cover song each the material was brilliant. Thy Art Is Murder predictably came top of the pile with their track "They Will Know Another", not to say that both other contributions aren't worthy of their place on the EP. It was the inclusion of covers that got me most! The inspired cover of "Du Hast" or Soundgarden's "Black Hole Sun" in the style of Deathcore. Not only refreshing but very creative it made for an excellent mid section before what I would imagine will be new material.
Voivod – Post Society
Last but certainly not least is Voivod's contribution to the EP list of 2016. Having released splits with both At The Gates and Napalm Death, the band really nailed it here. Title track "Post Society" itself has definitely made us anxious to hear what the band have in store for their follow up to Target Earth. It also proves that this band, despite their somewhat dinosaur age, can still out shred and out think almost all contemporary bands. A little replaced it has to be said with the addition of previous tracks that had been released the EP was no net heels exactly what it was meant for, we just hope that their new album is coming out sooner rather than later!
Well that is completely it from us. Thank you all for checking out The Metalist and liking what we talk about, we'll see you in about a year!