Tesseract Announced As Support For Devin Townsend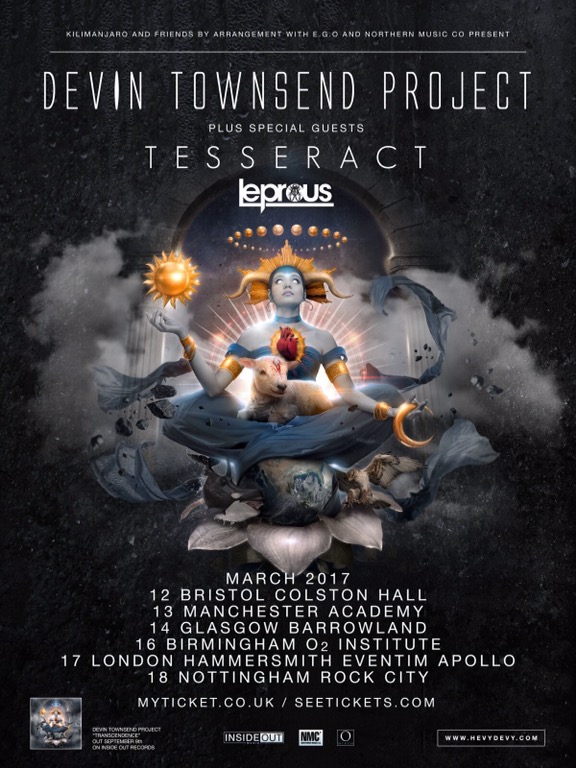 A line up that already had other tours being given a run for their money gets even better.
Set release his brand new album Transcendence this September, Devin Townsend recently revealed that the man would be embarking on a UK / European tour with support from Leprous.
That announcement being a reason in itself to get out and see the two but now Townsend has added Tesseract to the UK leg! What a brilliant line up, each slice of the Prog cake will be most delicious indeed. Tesseract are also set to release a tour edition of their stinking Polaris which features Errai, made up of reworking of tracks previously released.
It's also worth noting the magnitude of the venues the bands will be playing in with a London appearance at the Hammersmith Apollo as well. 2017, you're alright.