Tag: Bloodbath
Find all content in this site with the above tag here.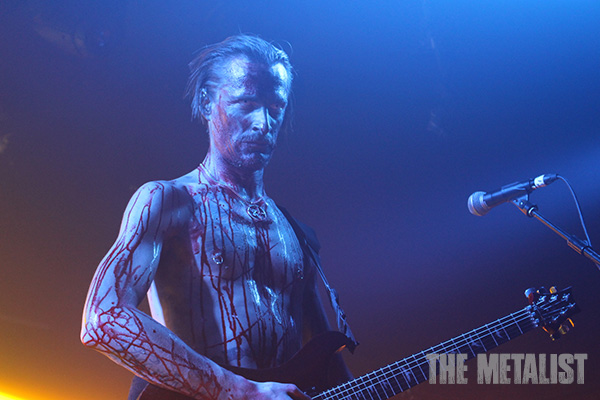 21st December 2015, 17:00
Posted by Tristan
Returning back to the fray with last year's effort Bloodbath kicked the metaphorical dirt back into our faces. Enlisting Paradise Lost vocalist Nick Holmes to act as the band's vocal pariah the band crafted an instant classic. Sporadically coming together due to the difficult logistical element surrounding the band, London was under communion for what would be a truly bloodthirsty night. Celebrating the most unholy of trinities Camden's Electric Ballroom saw its floodgates open for the arrival of Death Metal's filthy heroes.