Suicide Silence Reschedule UK Tour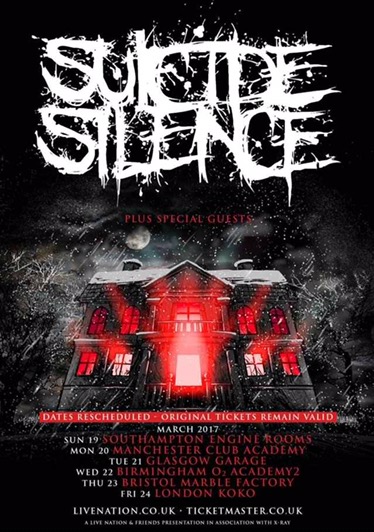 Set to appear later this month over in the UK with Caliban, the band have been forced to postpone their tour sadly.
Not giving much reason behind the decision the band have stated that sadly they will have to postpone their dates. The new dates released today will now be in March and all original tickets will still remain valid.
The band state :
"UK, due to unforeseen circumstances, we will be moving our shows to spring 2017. All previously purchased tickets will be honoured. We're sorry for the inconvenience and will see you in a few months!"
I wonder why they might have pushed them back? No doubt the band will be releasing new material soon after their recording sessions this year. I guess time will tell!