Soilwork Will Power On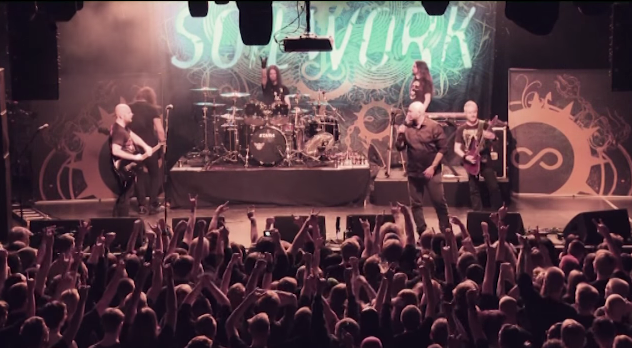 It's been confirmed now that drummer Dirk Verbeuren has left his original band Soilwork after being tapped by Megadeth, but the Swedish melodeath metallers have vowed to continue at full force.
We could give Dirk some flak for leaving the band behind, but let's not. Landing the Megadeth job is a bloody good gig. Soilwork seem to think so too and there appears to be no hard feelings about the departure.
Frontman Bjorn 'Speed' Strid writes:
"In regards to the statement Megadeth released confirming that Dirk will join them as their full-time drummer, I just want to take the time to wish Dirk good luck on this new venture and thank him for 12 great years together. Together we have created a beast of a band and have pushed the limits musically further than we ever could have imagined."
He continues:
"I can assure that you will forever get 100% SOILWORK, as long as we release albums," he adds. "We aim to surprise ourselves and the listeners by constantly developing our sound and songwriting, something I believe we have succeeded in doing and yet remained true to our roots. That is something to be proud of and we are. We appreciate all our loyal fans and are excited that so many of you share our musical vision."
He also speaks that Bastian Thusgaard of The Arcane Order will see out the festival season with the band in the drum position:

"Meanwhile, I'm sure many of you have seen us at a festival in Europe this summer with our friend Bastian Thusgaard filling in on drums and I'm sure we can all agree on what a monster he is. Thank you, Bastian — you are absolutely killing it. Check out the remaining festival dates and come see us. We'll be there. Thank you."
God 'speed' Dirk. No Soilwork pun intended of course.