Six Feet Under Issue First Song From Graveyard Classics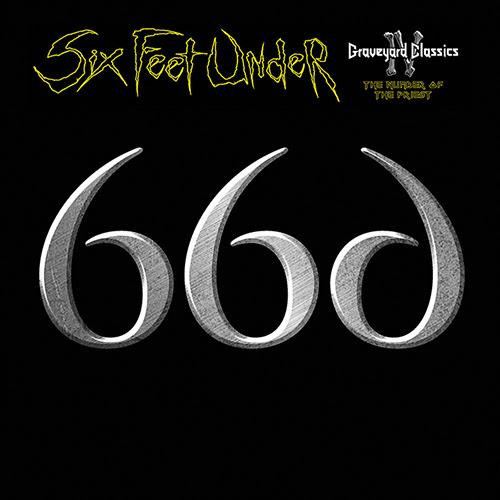 Returning for the fourth instalment in their Graveyard Classics series, Six Feet Under have unveiled another cover to come off the new album.
A half and half of Iron Maiden meets Judas Priest, Six Feet Under will release their new covers album as a homage to the greats. Its interesting to hear that a band from such a differing genre taken into the style of Death Metal.
The new single for "Never Satisfied" from the British Steel heroes gets an odd metallic twist with Chris Barnes classic vocals on the top that will sure to be an interesting mix. The singer states :
"Get ready to have your ears violated and your mind blown! 'Graveyard Classics IV: The Number of the Priest' just crawled out of the Heavy Metal Cemetery! Having a good time playing music is what it's always been about since day one, and that's what the 'Graveyard Classics' albums are to me… a good fucking time! On this trip down memory lane, we cover songs from Judas Priest and Iron Maiden; the two greatest metal bands of all time. Ray Alder from Fates Warning did a guest background vocal appearance on 'Invader', our first single. Ray is a great friend, and an awesome vocalist, and I felt our differences in styles blended well together for the middle section and added some harmony to the rawness. I hope you all enjoy the band's twist on these legendary songs!"
After releasing last year's Crypt Of The Devil its great to see bands releasing material just for the sheer fun of it!
Six Feet Under's brand new covers album Graveyard Classics : Vol IV The Number of The Priest is set for a May 13th release via Metal Blade.