Sharks Love Death Metal!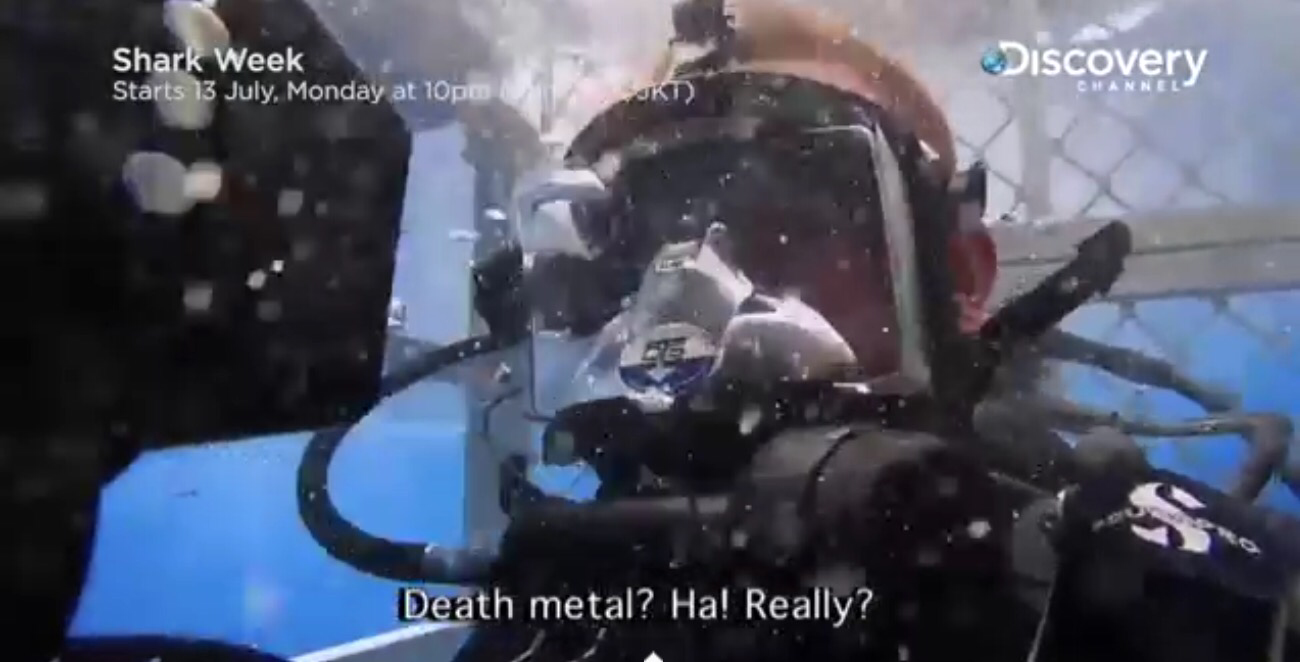 "We're gonna need a bigger speaker"
As our users will no doubt know it is indeed Shark Week this week and it seems that Great White's love a bit of Death Metal.On the programme Bride Of Jaws we saw Andy Casagrande in the cage in search of Great White's. In order to attract these truly formidable beings the divers decide to use what is essentially a waterproof speaker. When asked what the kind of music is that attracts the Sharks it would seem that it would in fact be Metal!
Deciding to play some from his own collection the captain decided to put some Darkest Hour on! Not exactly Death Metal but let's not be nit picky.
Apparently "the dense tones of heavy metal, simulate the low frequencies of struggling fish."
Which resonates like a dinner bell attracting not one but two great white's one a twelve foot Great White and the second a fourteen foot massive! The "Smile, you son a bitch" scene in Jaws now seems all the more Metal…