Pallbearer Announce Signing To Nuclear Blast And New Album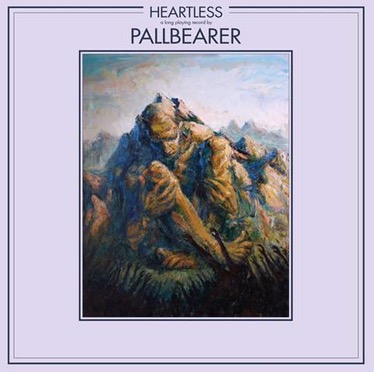 Another band to be enveloped in the long reaching arms of Nuclear Blast is Pallbearer! That's not all…
Announcing their signing to Nuclear Blast records today, Pallbearer are proud to announce their third full length record Heartless. Set for a March 24th release the record will be their most expansive yet.
"This album finds us exploring new territories; instead of staring into to the void – both above and within – Heartless concentrates its power on a grim reality. Our lives, our homes and our world are all plumbing the depths of utter darkness, as we seek to find any shred of hope we can."
Well, happy happy! As per usual in the Metal world the band are dealing with the end of all things and the decay of civilisation.
Nuclear Blast Entertainment main man Monte Conner said about the signing :
Pallbearer continue to evolve and scale new creative and sonic heights with Heartless. I am very honoured to be working hand-in-hand with the band, Profound Lore and Oblique Artist Management, and look forward to Nuclear Blast playing a key role in exposing new fans to this incredible band."
The new album will be seven tracks long and features artwork by the ever talented oil painter Michael Lierly who has perfectly captured the hardened stance, yet somehow fragile nature of man. Recorded entirely on analogue the album was cut at Fellowship Hall Sound in their native town of Little Rock in Arkansas. Produced by Pallbearer themselves the record was mixed by Joe Baressi whose impressive resumé consists of work with Tool, Fu Manchu, Queens of The Stone Age and many more.
Heartless track listing :
1. I Saw the End
2. Thorns
3. Lie of Survival
4. Dancing in Madness
5. Cruel Road
6. Heartless
7. A Plea for Understanding
Heartless is set for a March 24th release via Nuclear Blast.