Pain of Salvation Will Release New Album Next Year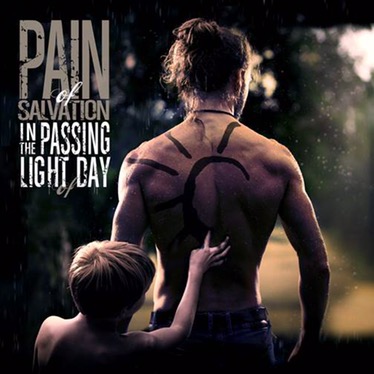 The return of Swedens premier Proggers is set for next year as the band announce their brand new album.
Titled In The Passing Light Of Day, Pain of Salvation have announced their new record will be released January 13th via InsideOut records. Inspired by singer Daniel Gildenlöw's illness the album promises to be a more brooding, darker affair than previous returning back to the heavier sound exhibited on their previous work.
Comments the singer :
"What started off as an annoying infection has, in just hours, suddenly pivoted into the very real possibility of my actual dying." That's not to say, however, that all this record presents is blackness. "This album also shows the beauty of the transition, of the inevitable. And of the hope of a tomorrow, the hope of change, no matter how frail and naive that hope may be."
Sounds like there will be some serious metaphysical thought in their new album. In The Passing Light Of Day will be released in a multitude of formats, a two cd digibook with 48 page booklet featuring in depth sections from Gildenlöw himself.
Track listing is as follows and though we haven't quite got a single yet there's hope soon!
In The Passing Light Of Day track listing :
1. On a Tuesday (10:22)
2. Tongue of God (04:53)
3. Meaningless (04:47)
4. Silent Gold (03:23)
5. Full Throttle Tribe (09:05)
6. Reasons (04:45)
7. Angels of Broken Things (06:24)
8. The Taming of a Beast (06:33)
9. If This Is the End (06:03)
10. The Passing Light of Day (15:31)