Metal Masterpiece Returns!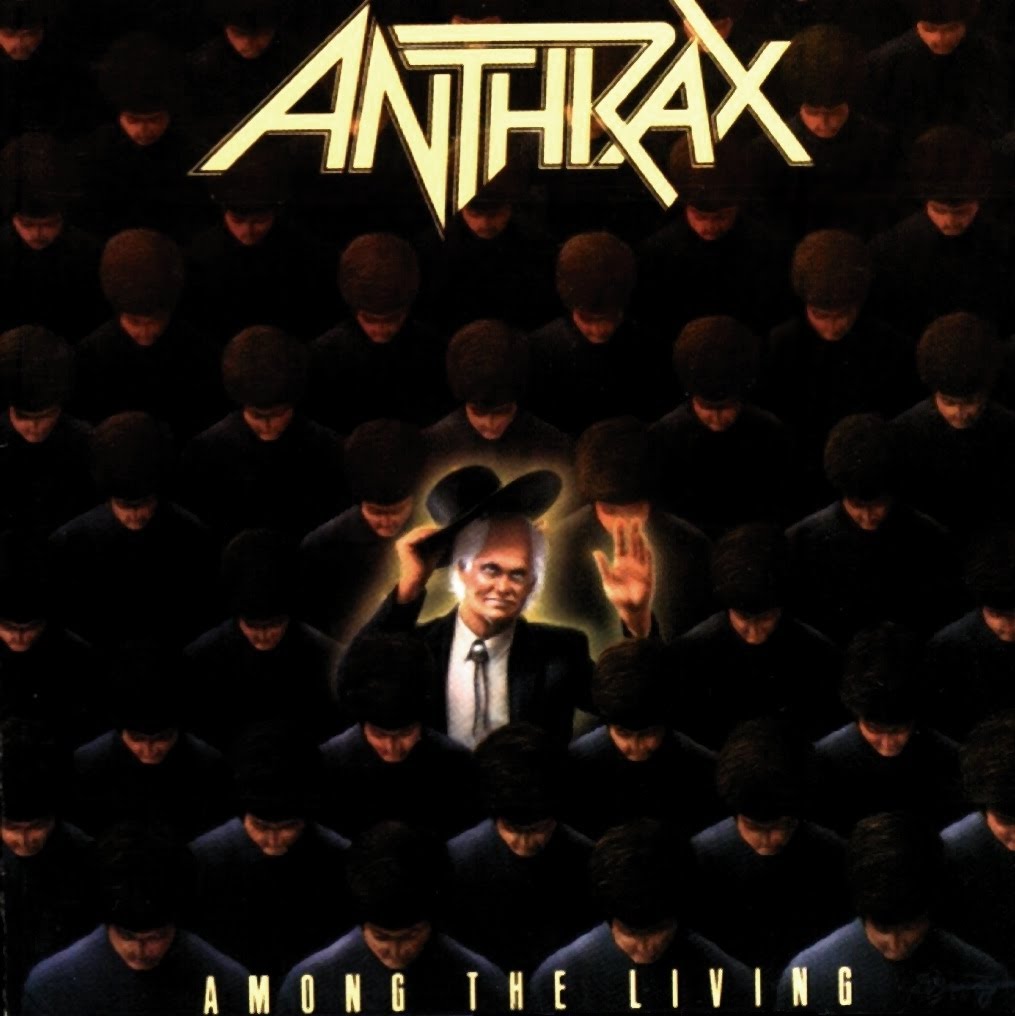 For those who followed the site for a while, you would know that we have a section reserved for the weekend dedicated to those elite albums that are a front to back masterpiece. We may have been silent for a while but today the Metal Masterpiece is back! Perhaps not every week but keep an eye out for it so without furth ado today's Metal Masterpiece is…
Anthrax – Among The Living
Shamefully as a Metalhead I had never truly given Anthrax a going over until I saw them perform live. Set to release their brand new album For All Kings this month the band are proving that still years on they haven't lost a step but are also still being creative! When the genre was in its prime bands left right and center sprouting what we now deem as archetypal albums of the Metal genre.
As previously stated I was ignorant and never truly gave Anthrax my full attention, having seen them perform at Brixton's Academy with Slayer last year I resolved to change this and immediately picked up Among The Living. Of course I am familiar with the classics of "Caught In A Mosh!" and "Indians" however the album itself is absolutely chock full of fantastic song writing that the band still employ to this day. Not to mention hearing the material in a live setting creates a sense of revitalisation to the older style of production. The combination of the angsty punk attitude of "Skeleton In The Closet" or the total tongue twister "Efilnikufesin" are now staples in the band's live performance. Arguably the fathers of thrash after the obvious Megadeth's and Metallica's of the scene Anthrax embody the underdog. Regardless of what band might be headlining you'll always hear "yeah but Anthrax stole the show" simply owing to their unbeatable song writing. Absolutely seminal, so if you, like me didn't own a copy of Among The Living I am not ordering you to drop what you are doing and exit post haste but it wouldn't do you any harm to own this absolutely killer record.
Play it loud.