Marduk Not Allowed In The US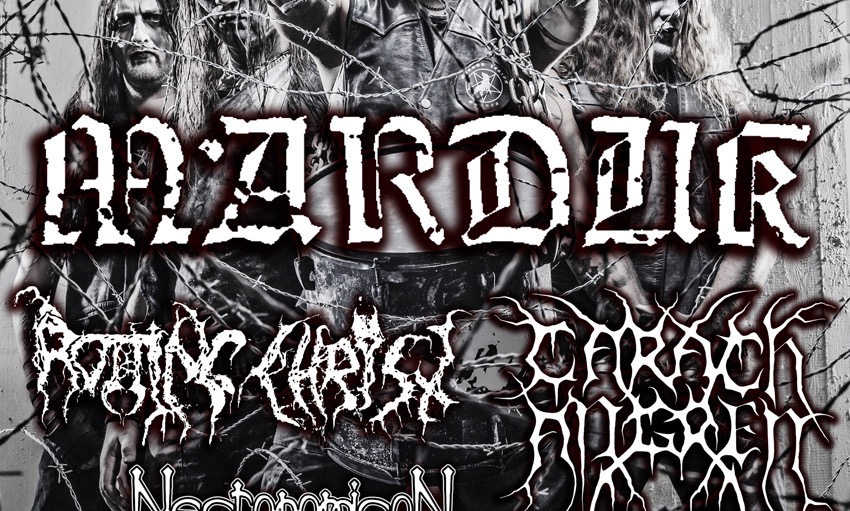 Set to embark on their Frontschwein tour in the US Marduk are still not able to get into the States.
Originally scheduled to kick off on the 2nd of September with Rotting Christ, Carach Angren and Necronomicon the tour was set to be one of the premier Black Metal offerings of the year save for one minor detail. Marduk have not been able to get into the US. Following visa issues their fate lies with the US government and currently were not able to perform their Boston show last night on the 7th.
Though the rest of the tour line up will continue to perform as normal it will be interesting to see when Marduk will actually get to be able to come into the US following their issues.
Here is a statement made from the band previously regarding their setback :
"We are outraged as we have bad news for our US fans… Still today, we're still experiencing unexpected delays with immigration, causing us to wait a few more days before traveling to North America. We realistically expect to be able to start our tour early next week, although there's no way to be 100% sure since it's in the hands of the government. We ask that you please be understanding of the situation, as we're trying to come over as soon as we get clearance. In the meantime, keep supporting the other bands on the package – Rotting Christ, Carach Angren and Necronomicon – who will still perform as planned. Apologies for this unfortunate situation, which is out of our control, More news will follow after Labor Day weekend."
More info as and when we have it.