Make This Valentine's Day The Most Metal Yet
Any occasion needs more metal, from Christmas where you should be blasting Cannibal Corpse to Easter where you want that all important black metal chocolate egg and now as luck would have it those who are metal lovers can share the joy. This Valentine's day why not change it up and send your card to your true love from Ozzy Osbourne, Rob Halford et al!
Molten Metal Merch have taken it upon themselves to be the front runners of metal love this valentine's day. With a selection of twenty seven cards with nine designs featuring classic metal singers from the likes of Dio (R.I.P.) King Diamond, Lemmy, Bruce Dickinson etc… Each card measures 3″x 4″ and the total length of the sheet is 9″ x 12″ even better its only $12!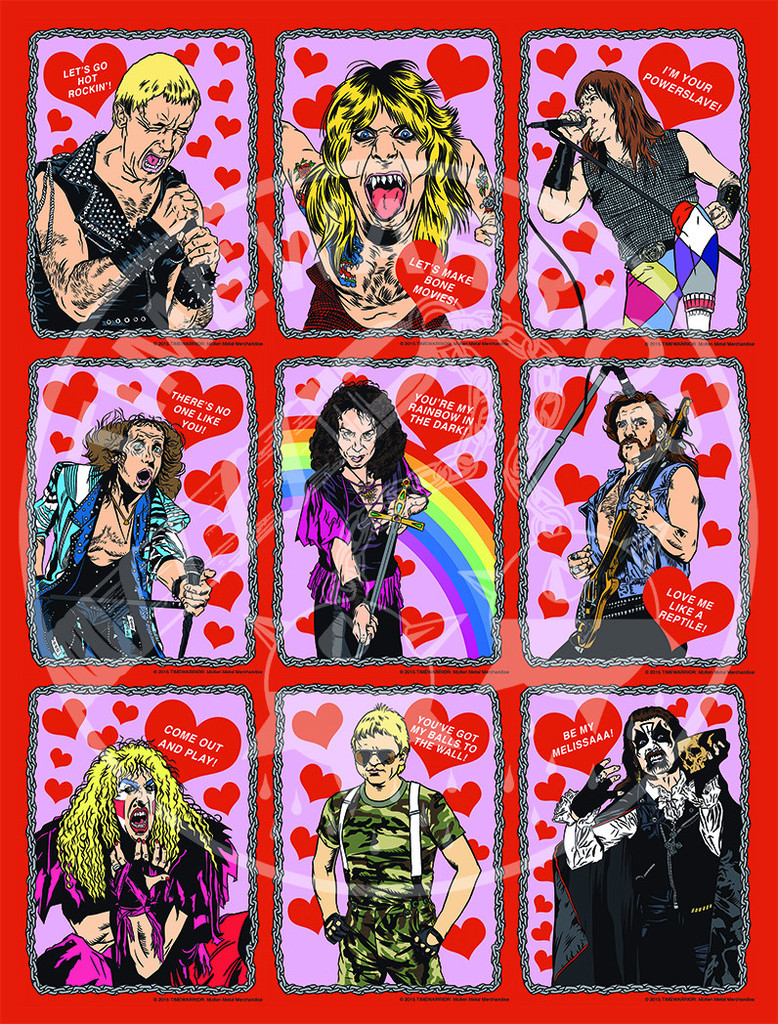 If you want to metal up your Valentine's day then be sure to order from Molten Metal Merch here!
If only we could get them to do a Dave Mustaine card to give to your Mary Jane,  What a High Speed Flirt…