Lock Up Announce New Album Premiere New Song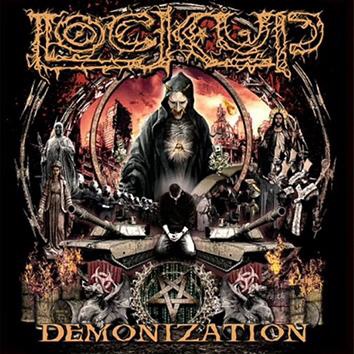 Everyone's favourite Grindcore super group have announced their new album.
Announcing his departure from the band, At The Gates frontman Tomas Lindberg threw in the towel. His successor, none other than Brutal Truth's Kevin Sharp, along with Napalm Death's Shane Embury, Nick Barker of Cradle of Filth fame and finally on guitar Anton Reisenegger.
Having teased that the band will be releasing new material at last the silence has been broken with their new record titled Demonization expected March 10th. The track premiering titled "Desolation Architect" is the first example of what Lock Up sound like with Sharpe and if we're totally honest then it's pretty much a match made in heaven. Listen to the track for yourself if you don't believe us!
Demonization track listing :
01. Blood And Emptiness
02. The Decay Within The Abyss
03. Locust
04. Demonization
05. Demons Raging
06. Desolation Architect
07. Instruments Of Armageddon
08. Sunk
09. The Plague That Stalks The Darkness
10. Foul From The Pure
11. Mind Fight
12. Void
13. Secret Parallel World
14. We Challenge Death
Lock Up's Demonization is set for a March 10th release via Listenable.