Live Review: For Today + Silent Planet + Novelists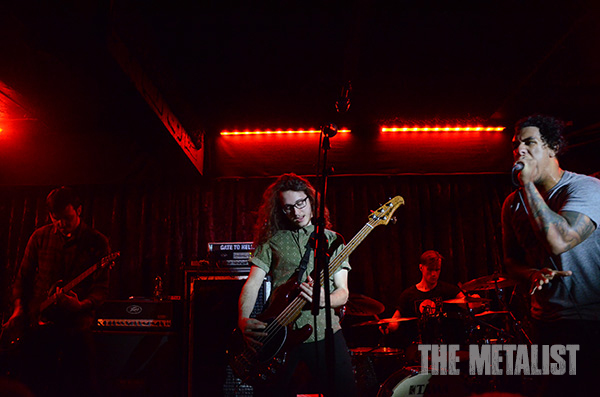 To say this evening wasn't interesting would be a slight understatement. It was full of points of interest that made this show memorable for a few different reasons other than the standard 'great show' rambling. We review the metalcore force For Today's visit to London, and their friends in Novelists and Silent Planet.
14th April 2016
The Borderline
London, UK
Support Bands: Silent Planet, Novelists
Novelists
Novelists are a band that I have appreciated more and more as time has passed since the release of their debut 'Souvenirs' back in November. Much so to a point where one could actually make a case now that this band are going to be big. Their recorded efforts are so well-constructed that they appease a variety of metal fans, and it's really only a matter of time before the Frenchmen break big. But how do they bring that technicality and atmosphere to the live stage?
Turns out pretty well! It's not the largest crowd that have turned out for the band, but a sizeable chuck of fans for a band that is really just starting to make it's mark in the scene. Despite the smaller setting Novelists embrace their live opportunities to engulf the venue with their huge sound.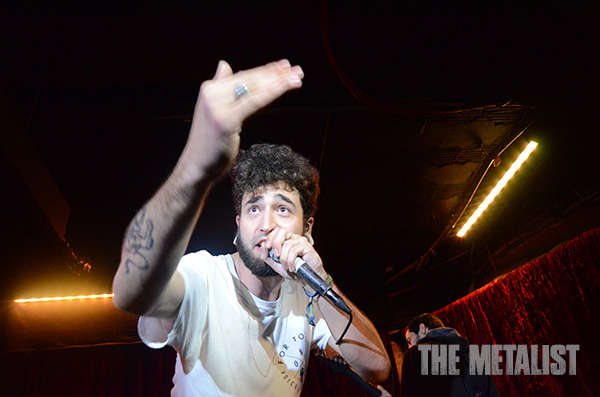 Tracks like 'Voyager' and 'Echoes' that sound great on record resonate through the venue much better than I had anticipated given their complexity, and what's even more of a pleasure to see is how each member seamlessly threaded each note into each other, despite so many of them demanding quick turnarounds to the other side of the fretboard.
It's impressive for anyone to watch, and the eclectic crowd that have shown up got bigger as their set went on. It's good signs, and like I said, this band are going to get bigger.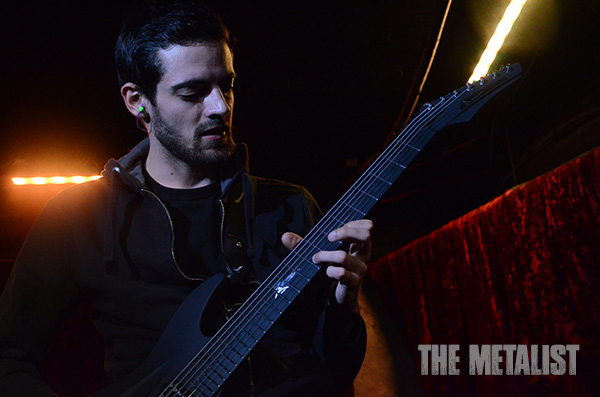 Silent Planet
Now here's where things start to get interesting. Silent Planet are a band that I have not heard before, but they have drawn a lot of people in for their performance. Perhaps this was a band that had eluded my radar and shot up to underground fame?
Well with the opening couple of tracks that could have indeed been the case. Silent Planet played some fantastic stuff. It was crushing tones with an eerie atmosphere, something that really related to their namesake, but certain aspects started to bring a different light onto the performance as time went on.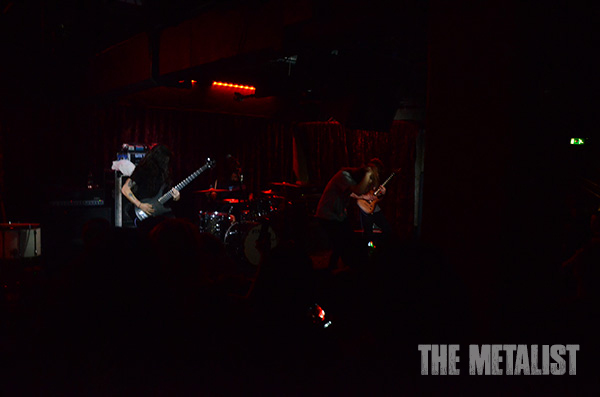 Silent Planet filled their set up with political ramblings between tracks, which brought about an aura of indifference around the members of the audience who were purely in attendance for the music.
As a fan of music, I'm someone who doesn't particularly appreciate the preaching moments of a metal set, and I didn't think too much of it existed in Europe or any sort of appreciation of that matter. However if the fans are appreciating it, who am I to judge? It's just something I personally don't understand.
For Today
This sort of summed up the evening as Iowa powerhouse For Today came on. The band knew who they were performing for, and based their set around it, taking the opportunities to preach their faith when possible. Fans seemed to really enjoy this factor of the performance though, making it hard to argue that was unwelcome.
From a musical point of view For Today were very good. The sound was perfect and the vocals of Mattie Montgomery shredded through the PA, something I have high appreciation for when vocalists can pull of that kind growling live. Tracks like 'Broken Lens' and 'No Truth, No Sacrifice' sounded brilliant in the venue, bringing an unparalleled energy throughout the performance.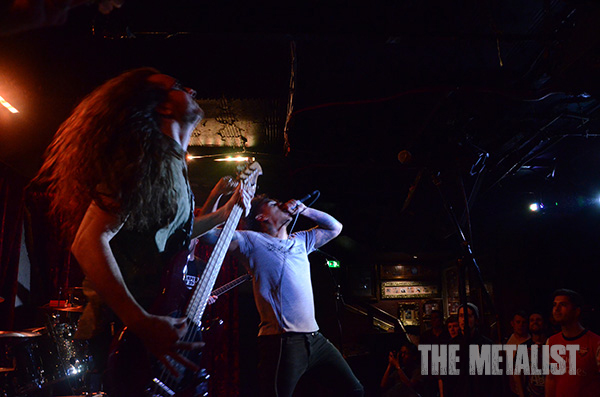 The band made no mistake in delivering their music to the highest quality. Having only heard their album 'Wake', I wasn't familiar with their other tracks. What I have said before though is that For Today do not play average metalcore. They take their music very seriously, and it does come off both on record and live that they are trying to bring something a little different and noticeable to the table, for what ever reason that may be.
All things aside, an issue was that as a headline band, you should be delivering a longer set. For Today were only on stage for 38 mins including encore, which honestly is the shortest headline set I've ever seen. The whole thing was a bit too indifferent in terms of the evenings proceedings, but admittedly every band was musically outstanding. Let's put it this way – these bands have their audiences, and if you follow their ideals and their music, you're in for a great ride.