Have you met, Irreversible Mechanism?
After deciding the leave The Faceless, drummer Lyle Cooper has now devised a new project. Entitled Irreversible Mechanism, the band are premiering a brand new track over at Metal Injection. Very much in the vein of The Faceless, this is technical death metal at its utmost best. Forming the rest of the band is Yaroslav Korotkin on vocal duties and bass along with guitarist Vladislav Nekrash. With the former two being based in Belarus, largely due to the possibility of technology the band are able to exist. In this age of recording various parts and sending them over, modernity is a fantastic tool. But does it sound any good?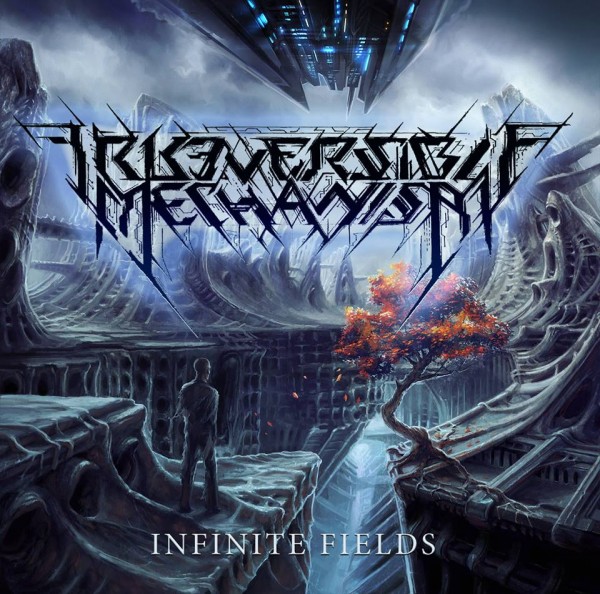 Yes. It sounds very good. If you're a fan of The Faceless or Beyond Creation, this will definitely be one to look out for. Although at the moment the band is minuscule they release their debut album. Air tight drumming, guitar this is on point not only with the regards to rhythm but scorching leads. Bare in mind that this is a debut album, Infinite Fields March 31st.
It is rare that a band are able to sound this tight and play this well together on a first album. Able to record single parts in this day and age has enabled us to deliver more technically demanding material. Recording the likes of Necrophagist live or anything of that ilk wouldn't be impossible but would be extremely time consuming. A band this together on their first outing will definitely be something to look out for. To top it off the artwork was created by death metal royalty Par Olofsson! Remind you of anything?
Listen to title track Infinite Fields below and see what you think! :
Irreversible Mechanism's debut album Infinite Fields is scheduled for a March 31st release via Blood Music.