Hammerfall Sign With Napalm Records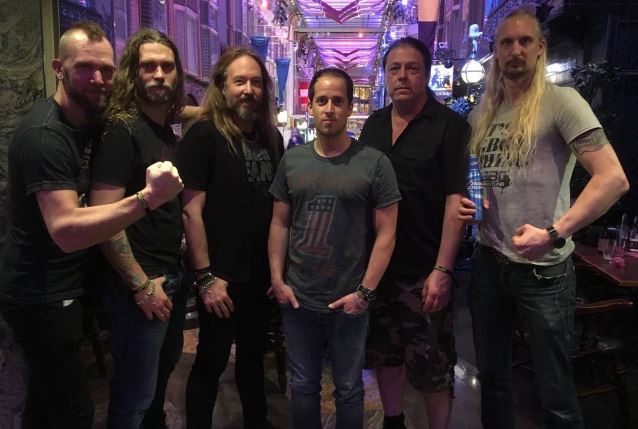 I can't seem to remember a time when Hammerfall weren't with Nuclear Blast, but the band have announced today they are heading under the wing of Austrian label Napalm!
'No Sacrifice, No Victory' right?
Well anyway, the band today spoke out that they have signed a deal with Napalm Records to release their upcoming 10th studio album poised for release on November 4th.
Commented frontman Joacim Cans:
"After two exciting decades in the line of metal duty, I feel that signing with Napalm Records is the necessary step we need to take in order to grow as a band and reach the next level.

"Even though we've been around for such a long time, we are still hungry and craving for more. There are still territories left to conquer and metal hymns left to write."
Axeman Oscar Dronjak commented:
"Hammerfall has been very successful and happy with Nuclear Blast for almost 20 years, but in order for us to continue to grow as a band and reach new heights, we needed a fresh challenge. This felt like a right and necessary step at this point in our careers, in order to keep moving forward and upward at a high speed. We view this label change as an opportunity to create something special, and firmly believe our best times are still ahead of us. That's why we're very, very excited to work with the people at Napalm Records for our upcoming, tenth studio album!"
And finally CEO Thomas Caser commented:
"The signing of this extraordinary band is the major milestone for Napalm Records. Hammerfall's signing unlocks a lifetime achievement for all of us at Napalm Records, but also for me personally as well! We put all of our efforts into making this happen as a team, as we believe Hammerfall are one of the greatest heavy metal bands of all time, and this is just the start of a huge world-wide campaign. Fans can feel rest assured that we will spare no efforts to make Hammerfall bigger than they have ever been!"