Glenn Danzig's Makeup Returns After 35 Years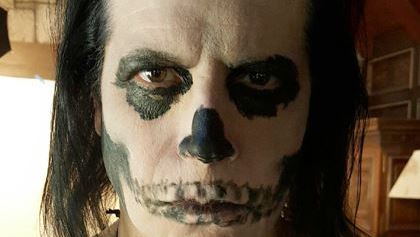 The former Misfit's frontman has made-up for the first time since departing the punk band over 3 decades ago.
There is something quite striking in seeing Danzig in his make-up again. He donned it as part of a photo shoot for a Danzig covers album, named 'Skeletons'.
He first posted the image to Facebook where he said that this is the first time in his 'skull-face' since '79-'80. See the post below:
On set of photo-shoot for upcoming DANZIG Covers record tentatively titled 'Skeletons' with incredible photographer Paul…

Posted by Danzig on Thursday, May 28, 2015