Ghost Announce Popestar Tour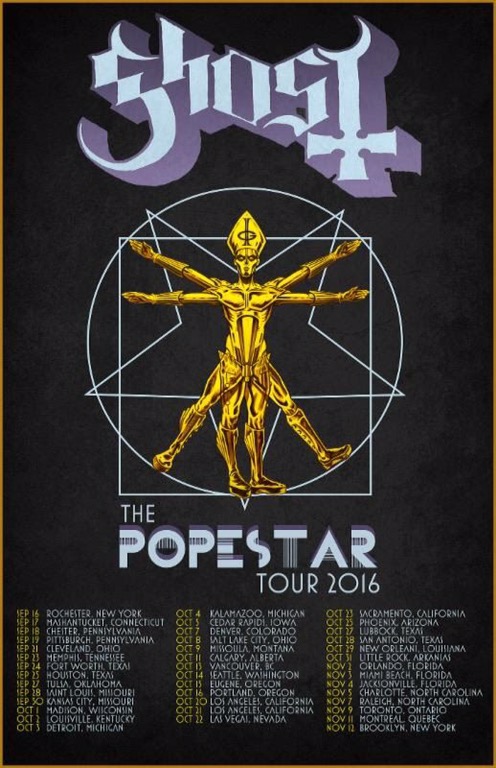 Owing to the thoroughly unpleasant laryngitis Ghost were unable to perform at Download this weekend but that doesn't mean they won't be touring a thirty six date tour of the states!
Fast becoming one of the biggest Modern Metal bands out there, Ghost already have a Grammy under their belt, performing in prestigious venues and an almost cult style following. Following their Black To The Future Part II tour the band will be re embarking on another lengthy stint across the US on the newly announced Popestar tour.
Currently there has been no announcement of support, do Ghost have support usually when performing or perhaps it might take on the monicker of being an evening with?
Either way tickets go on general sale June 17th.