Fleshgod Apocalypse Announce European Tour For 2017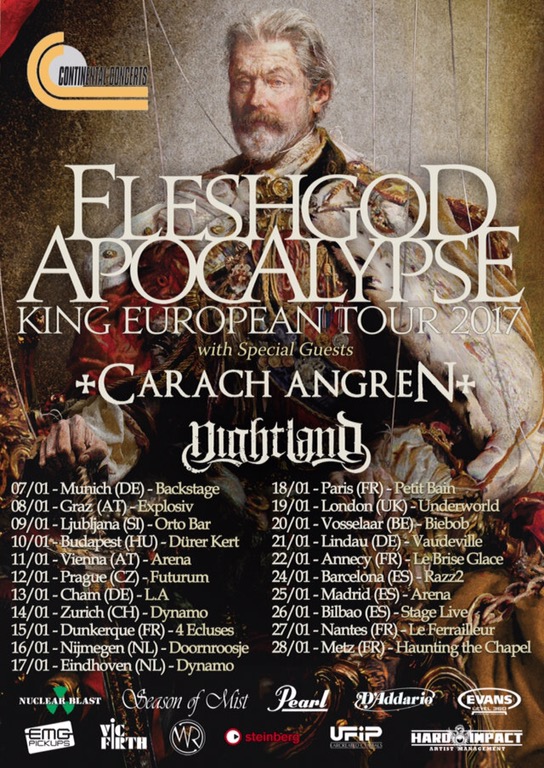 With some long awaited support.
The italian masters of the ostentatious art of combining Death Metal and Classical will be revisiting Europe next year in support of their new album King, released this February. Joining the band on their jaunt will be the no less theatric Carach Angren as well as Nightland.
Touring right the way through Europe the band's will be hitting up all the usual spots which includes an exclusive appearance at London's Underworld so for those who might be living slightly further out you'll have to come down to the capital for this one. A combination of both Carach Angren and Fleshgod Apocalypse is not something to be sniffed at, particularly with this being not the first time but the first time in a LONG time since Carach Angren have graced our shores.