Fear Factory Heading Down Under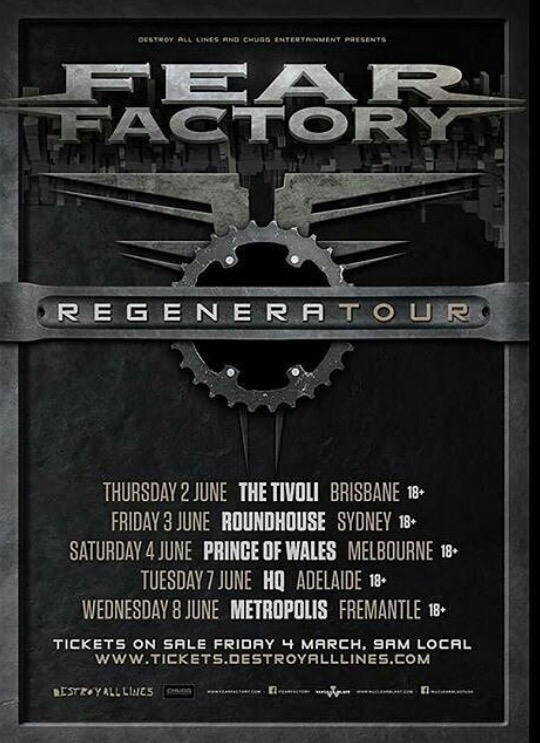 Hey Australia, some industrial metal is heading your way!
That's right! The mighty Fear Factory are coming to dominate once again on a 5-date trek throughout the country.
They have recently dropped jaws in Europe and America with their 'Demanufacture' tour, and now it's time for Oz to get a taste.
They will be down in June. Check the dates on the poster above!