Equilibrium Announce European Tour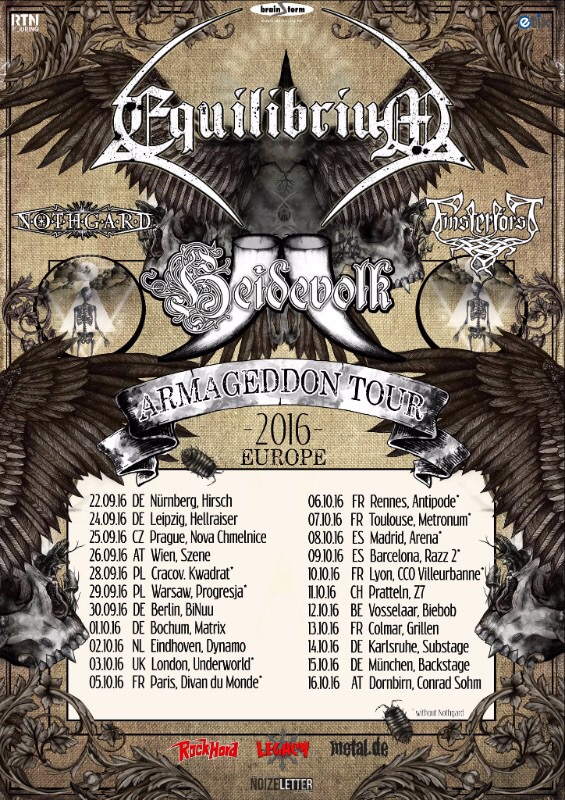 After the recent announcement that the band will be releasing a new album later this year Equilibrium will head out on tour in Europe as well!
Titled Armaggedon, Equilibirum will be releasing their brand new record August 12th and in celebration of their brand new record being released the band will be embarking on a tour later this year with some fantastic support coming in the form of Heidevolk, Finsterforst and Northgard.
Hitting up all different regions in Europe with a small London date for fans of Folk Metal it will be a date to highlight in the calendar. Running from the 22nd of September until the 15th of October the tour is a fairly long one and Equilibirum will be performing material from the band's new album out later this summer.
Armageddon the forthcoming full length will be available August 12th via Nuclear Blast.