Death To Reissue The Sound Of Perseverance On Vinyl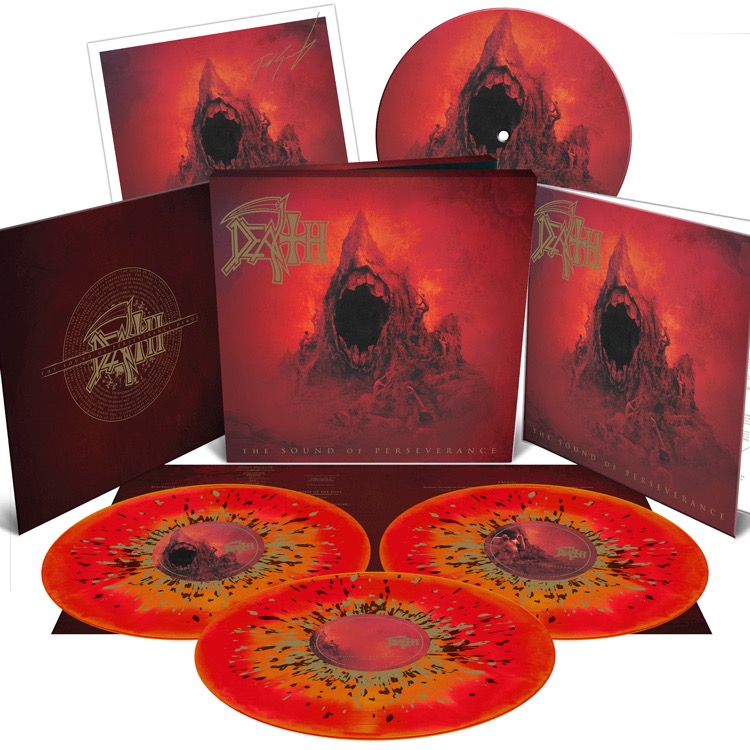 Today, in the best news ever.
Typing this up in my Sound of Perseverance t shirt, it would be an understatement that I would be biased over Death. A band that are at the core of Death Metal. From its bloodsoaked Horror themed infancy right up until the spawn of Technical Death Metal, Death are essential in the library of any self respecting Death Metal fan. Now the band have revealed that they will be reissuing their masterstroke and final work The Sound Of Perseverance.
A far cry from the band's beginnings the record itself is the most progressive incarnation of the band. Set for a November 28th re release date the vinyl will consist of 3 LP's containing the remastered album along with demo's on the other two LP's. Each disc will come in the beautiful splatter red vinyl combination which looks just as good as it will no doubt sound.
You can preorder the reissue here!