Cannibal Corpse announce new album and debut "Sadistic Embodiment"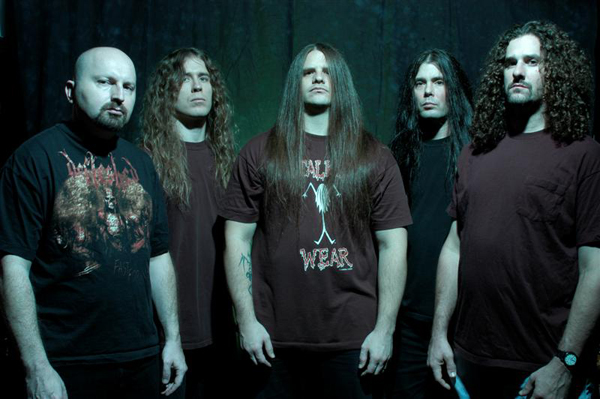 After a long awaited return, Cannibal Corpse have just released their latest single from their September penned "A Skeletal Domain" having been produced by the fast becoming legendary Mark Lewis, I'm sure that we can all expect a very much more interesting Corpse. If Torture was anything to go by the lads are growing and progressing rather than regressing to their hay day style. Which is fantastic, the song itself "Sadistic Embodiment" is quite thrashy, with the breakneck riffing and Corpsegrinders inimitable growl over it. Things are looking good!
A Skeletal Domain is out September 16th 2014 and here are the tracks!
1 – High Velocity Impact Spatter
2 – Sadistic Embodiment
3 – Kill Or Become
4 – A Skeletal Domain
5 – Headlong Into Carnage
6 – The Murderers Pact
7- Funeral Cremation
8 – Icepick Lobotomy
9 – Vector of Cruelty
10 – Bloodstained Cement
11 – Asphyxiate to Resuscitate
12 – Hollowed Bodies